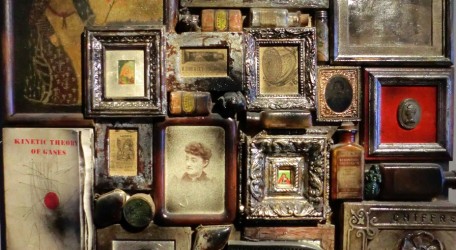 Emirates Skywards, the award-winning frequent flyer programme of Emirates, announced the four winners of this year's Skywards Future Artists Competition. These are (pictured above) New Experiences brief – Second Chance by Leonardo Pignataro (USA).
Selected from over 3,300 submissions, the winning designs and the names of the artists will be featured on the 2014 Skywards membership cards. In addition, each of the winning artists will receive US$5,000. The programme is a unique opportunity to reward emerging talent and present them to Emirates Skywards members worldwide.
"Part of the Emirates Skywards programme is to listen to the wishes of our members and match the offering with their interests. Through activities such as these, Emirates Skywards reaches out to its global customers and connects our frequent travellers with future leading artists," said Brian LaBelle, Senior Vice President Emirates Skywards.
Judging was conducted by a panel of respected industry professionals, experts, and Emirates Skywards members. Among the judging criteria are creative merit, technical excellence and suitability for end use. The panel of judges created a shortlist of entries which were then judged by the Emirates Skywards members through a voting process. Over 85,000 Emirates Skywards members cast their vote on the Skywards Future Artists website www.ekskywardsfutureartists.com which now hosts more details on the winners.
Emirates is operating four scheduled flights weekly from Malta to Dubai via Larnaka, Cyprus, on Mondays, Wednesdays, Fridays and Saturdays. While on Sundays, Tuesdays, and Thursdays, Emirates operates direct flights from Dubai to Malta and return flights fly via Tripoli.