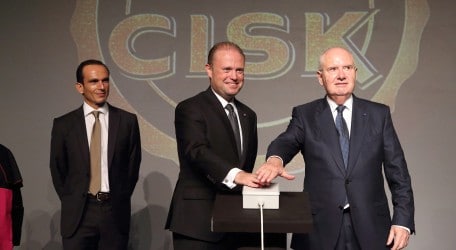 €135 million worth of investment in 26 years
Simonds Farsons Cisk plc today inaugurated a state of the art beer packaging facility at its Brewery in Mrieħel following a €27 million investment. This latest investment in its operational facilities enables Farsons to produce and package beer and other beverages in exportable packages and so opening up new horizons for the future. The facility was inaugurated by the Prime Minister of Malta Dr Joseph Muscat, followed by a blessing by the Archbishop Mons Charles J Scicluna.
Farsons Group Chairman Mr Louis A Farrugia said: "This facility is another important milestone as it makes it possible for the Group to implement its vision of establishing itself as a regional player within the beverage sector. This major investment closely follows the €12.5 million investment in the new Brewhouse, completed in 2012. Through our long term master plan, we have replaced most of our critical operational assets investing €135 million in 26 years. Now, Farsons is well placed to benefit from these investments for years to come."
"Moreover, we have also invested in our brands commissioning an international design agency to upgrade the packaging livery, now at par with the world's best. We have been working on developing our export business over a number of years and achieving steady progress. During 2015, we exported the equivalent of four hundred 20ft containers, while the number of export markets we have managed to penetrate has continued to increase. We now cover a total of 15 countries across 5 continents: Clearly, this investment now gives us the ability to extend our export reach even further, in line with our business aspirations for the future.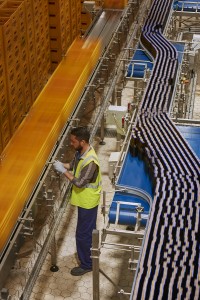 "Our investments are not only in the plant, the infrastructure and our brands but also in re-training and upskilling our workforce. It is our dedicated and committed workforce which is bringing our vision to life and enabling us to reap the benefits of our investments while remaining a totally owned Maltese Group led by Maltese management selling Maltese brands in Malta and other markets," added Mr Farrugia.
Group Chief Executive Mr Norman Aquilina said that the beer packaging facility has a footprint of 4,500 square metres, on three floors, and encompasses three packaging lines: two for returnable and non-returnable glass bottles, and a canning line. The new lines will bring about improved quality and productivity along with increased efficiency through automation, lower energy consumption and water reduction.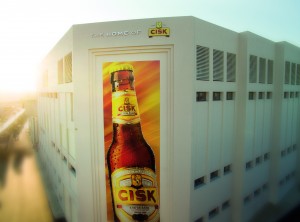 The project entailed the involvement of construction and technical expertise provided by Maltese and foreign companies coordinated by Farsons' project team ably led by Chief Operating Officer, Engineer Ray Sciberras.
Mr Aquilina said: "Farsons now has the impressive capacity to package 30,000 bottles and 40,000 cans per hour to high European standards. The extensive bottling and canning machinery originates from Europe and the United States and has arrived in no less than 90 containers. The facility also has two floors for warehousing of all packaging materials, giving us some 57,000 cubic metres of storage space. The structure and design of this building along with the layout of the packaging plant has been built in a way to optimise on the targeted efficiency whilst also giving us the productive flexibility in terms of the different packaging requirements and maximization of storage capacity."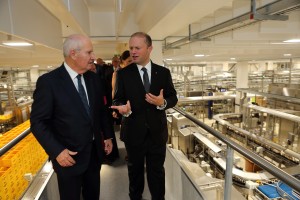 While dedicating more resources to new product development, Farsons will remain fully aligned with the latest trends in beverage consumption. Moving forward, we will continue to focus on further innovation and internationalisation of our business. This will continue to be the focus of our growth strategy.  Today marks a very important step in this direction," concluded Mr Aquilina.