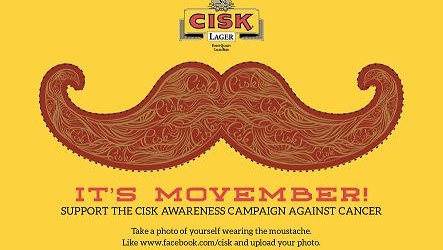 Movember may not have caught on in Malta as quickly as it has around the world, but this year Cisk is bringing the campaign home in a big way.
Movember is an international campaign originating in Australia, where men grow moustaches throughout the month of November.
Why? To raise awareness about men's health, namely testicular cancer, prostate cancer and mental illness.
The moustaches are intended to spark conversations which then allow the Mo Bros (as they are called) to start talking about the importance of keeping healthy, spotting changes in their bodies and being courageous enough to speak up when something is wrong. Participants can also raise funds for cancer charities but the main priority is to get people talking about this sensitive topic in a more light-hearted way than usual.
"This is all about raising awareness and breaking the taboo still associated with men getting cancer," said Marco Debono, Brand Executive for Cisk.
"October is dedicated to breast cancer which has helped raise awareness among women to get checked and spot cancer in its earliest stages when the survival rates are much higher. Movember aims to do the same thing with men, turning ordinary men into walking billboards to raise awareness about men's health."
To be part of this campaign, Cisk has printed thousands of moustache stickers which are going to be distributed around the island. This allows men and women to help raise awareness about the cause without having to grow a moustache of their own.
"We want to get everyone involved so that all Malta will get talking about Movember and the reasons behind it," said Mr Debono.
People are instructed to maximise the exposure of their moustaches by posting a photo to Facebook and tagging #ciskmovember enabling a public photo stream that will surely reach all the corners of the island.
If you are interested in getting your own Movember moustache sticker for yourself, your workplace or your organisation, write to Cisk on its Facebook page www.facebook.com/cisk.
For more information about Movember, please visit www.movember.com.