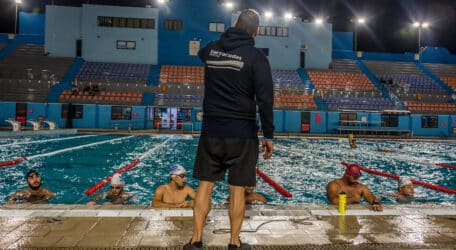 St. Paul's Bay-based amateur water polo club Barracudas have signed a new full-time coach and elected a new committee as part of the team's three-year plan to lay the foundations for a bustling future. Barracudas were dormant for some years due to the lack of resources before returning to National Water Polo Championships in 2022 with ambitious plans.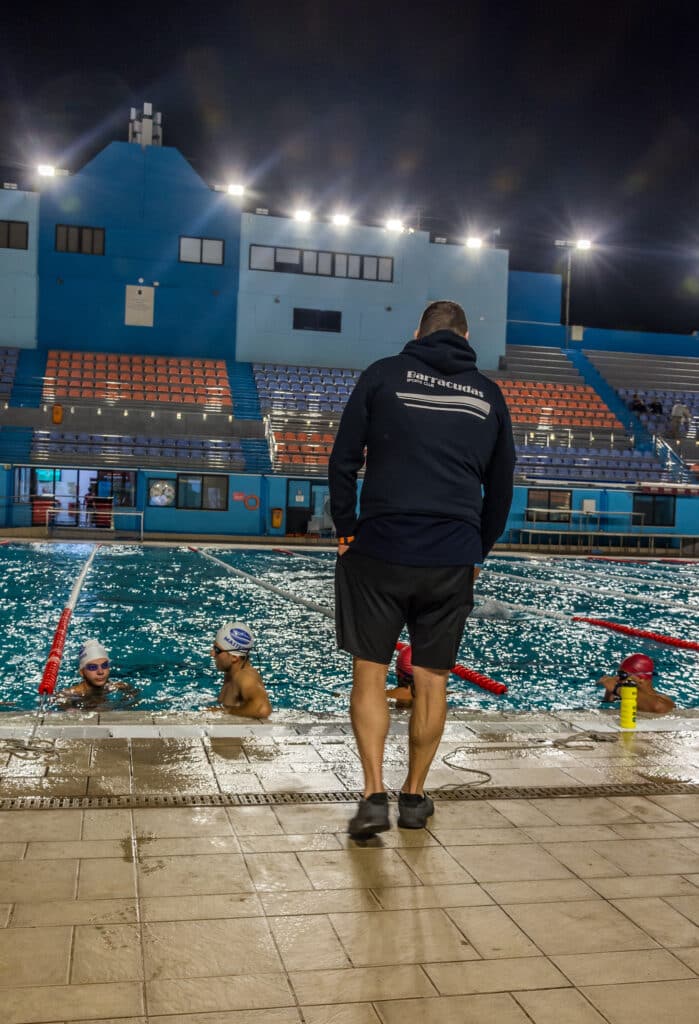 Keith Grima Scott, who signed with the team for three years, is taking over the role of Head Coach of the senior water polo team from Michael Scerri, who is also the club's Vice-President. The 49-year-old Grima Scott is Head of the Department of Physical Education in Church Schools and is well-known in the local water polo scene as a former centre, having played for Sliema, Neptunes, Valletta, San Ġiljan (where he won Best Player of the Second Division in 2004), Marsaxlokk and Otters. Since he retired as a player, he has been a coach, gathering experience with Sliema, training juniors, and Otters and Ta' Xbiex, training seniors.
Aiming to build a water polo team that comes to par with local competitive water polo standards in the mid-term, Barracudas have strengthened their committee by including four new members: Marisa Bugeja, Frankie Grech, Christian Keszthelyi, and Paul Saliba. The newly established committee, comprising also seasoned committee members Edmond Bartolo, Anna Farrugia, and Michael Scerri, will have each member focusing on a core function that serves the mid- and long-term goals of the club.
Edmond Bartolo, President of Barracudas, said: "Last year was a flurry of emotions. Starting from scratch, we managed to build a squad of enthusiastic players, and we are satisfied with what we achieved in our first season. Michael Scerri's work during this first year as Head Coach was instrumental in laying the foundations on which our newly-signed coach, Keith Scott Grima, can start building a progressively improving team. On behalf of the management, I thank Michael for his indispensable, hard work; the players for their heart and dedication to the team; and welcome Keith on board."
Keith Scott Grima, Head Coach of Barracudas, said: "We are ahead of challenging but rewarding three years. We are the only amateur team in the championship, and we are working with a newly-recruited enthusiastic team of fantastic players. We will take the time to get used to each other, fine-tune our skills, and align our goals to ensure that Barracudas become a team that sparks excitement for opponents to play against and thrills fans when attending games. Thank you to the management and players for their trust and Michael for assembling an exceptional team."
Michael Scerri, Vice-President of Barracudas, said: "First and foremost, thanks are due to the players who stuck with us in a challenging first year of training sessions and often-times difficult matches. Without their loyalty, we could not be planning so far ahead at this point in time. I am also grateful to the management for trusting me to bring Barracudas back to the pools. I wish Keith good luck and ample success in taking over the team."
Founded in 1977, Barracudas Sports Club is situated in the Tal-Veċċa area in St. Paul's Bay. In 1991, its senior water polo team won the Second Division league and, in the following years, competed against the top division giants Sliema, Neptunes, Sirens, and San Ġiljan. After a hiatus of competitive activity due to a lack of resources, in which the club continued to promote water polo for people with a busy schedule who couldn't afford to train every day, the team returned to the National Water Polo Championships in 2022 as the only amateur team in the league. The team trains at the National Pool except for a few sessions in the summer period when players return to train at the club's own water polo pitch in St. Paul's Bay.