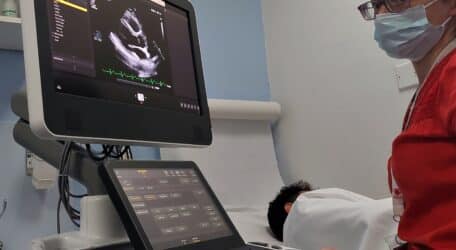 Steward Health Care Malta (SHCM) has purchased a brand-new Echo Cardiac Ultrasound to be used at Gozo General Hospital (GGH) for procedures of echocardiography, including pharmacological stress echocardiography for adult patients.
The new echo machine at GGH will also provide 3D imaging on both transthoracic and transoesophageal echocardiography, as well as contrast studies and strain imaging.
Dr Daniela Cassar Demarco, Consultant Cardiologist at Mater Dei Hospital (MDH) and GGH, said: "Thanks to Steward Malta's new investment we are now also in a position to offer paediatric probes, and once the system is fully functional, we will also be able to improve the paediatric echocardiography service."
While the system is based at GGH and will primarily benefit GGH patients, it will also be linked to MDH in Malta to provide a holistic approach to the management of cardiac patients.
Ahead of this investment to improve the treatment of heart-related issues, SHCM had also spearheaded an awareness campaign for World Heart Day on 29 September to make information easily available to the public about reducing the risk of cardiovascular disease. The Cardiac Rehabilitation team and nutritionists at GGH were present at an information desk which was set up in the GGH reception area to hand out information on the measures one can take to reduce the risk of heart disease, primarily being aware of Body Mass Index (BMI), blood pressure, and glucose.
Assunta Attard, Cardiac Practice Nurse at GGH, said: "The Cardiac Rehabilitation team was able to provide very useful information to whoever visited GGH today, not only about their physical health but also what services and online resources are available to help tackle these risk factors. We kept the theme 'do your part, care for your heart' in mind while planning this event, as it perfectly encapsulates the take-home message we wanted visitors to leave the stand with."
Investments like the new Echo Cardiac Ultrasound are part of Steward Heath Care Malta's programme of upgrading its facilities, equipment, and healthcare systems for the benefit of the communities that it serves.
---