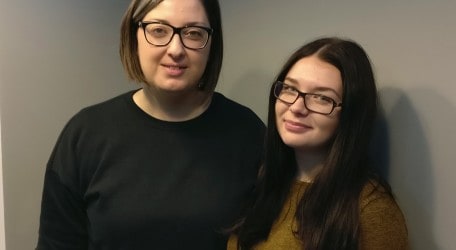 The Concept Stadium, a local boutique marketing consultancy firm, has boosted its digital, brand and corporate culture communications as well as design studio team with two new additions to the team – Colleen Azzopardi and Ramona Cauchi.
Besides taking care of the digital marketing requirements of a number of clients, Colleen will also be in charge of the Concept Stadium's Brand and Corporate Culture Communications, whilst bolstering the firm's creative think-tank. Currently in her final year studying for a Degree in Communications (Hons) at the University of Malta, Colleen has a flair for creativity, social media and digital marketing. She previously held a position as a Digital Marketing Executive with an international beauty brand. Colleen is also keen dancer, baker and loves photography and travelling.
With over 9 years' experience in design, including working at one of Malta's leading advertising agencies, Ramona is highly experienced and a qualified creative. She specialises in design of brand collateral and marketing / advertising campaigns. Her greatest personal strengths are "the drive and determination in always giving the very best".
Welcoming Colleen and Ramona to the team, Jonathan Dalli and Jonathan Chetcuti, Co-Founders & Directors of the Concept Stadium commented: "We're very enthusiastic to have Colleen and Ramona on board not only because we are increasing our digital marketing and studio capabilities through both their creativity and knowledge of the online and design space, but also because of their value-added to our portfolio of clients! Since the company's foundation, we have strived to create a Commercial Creative team to not only remain relevant to our clients, but add value to their marketing initiatives and activations."