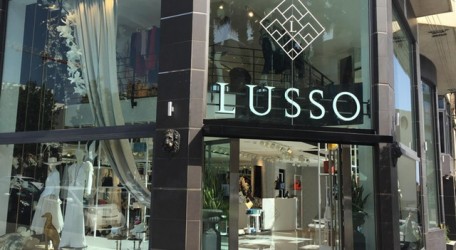 'Lusso' is the new flagship store opened last Saturday by leading fashion retailer Dizz Group. Ideally located in St Julians the latest addition to the DIZZ outlets will deliver precisely what the name stands for. Luxury is what clients can find in abundance within this 280 square meter store.
Top designer brands such as Paul & Shark, Brooks Brothers Golden Fleece, the Elisabetta Franchi Cat Walk Collection, Pinko, Harmont & Blaine, Trussardi, Max & Co and Golden Point swimwear can be found in this striking outlet. Just strolling along the wrap around shop windows is in itself a pleasure to the eye. The astonishing window dressing will certainly be an invitation to have a further look inside.
Group CEO Diane Izzo has once again gone to town and left nothing to chance with the launch of Lusso. She has orchestrated the company's development magnificently since the year 2000 when she entered the fashion business. 
"Lusso is luxury at its best. This is what I want to offer both our loyal clients and any potential new ones. A truly great shopping experience where everything they wish is available under one roof. I want to offer the boutique experience for more than one brand conveniently. A truly pampered treatment for our clients because luxury is something one feels on the skin. How can we ever expect repeat customers unless we know we are giving them what they deserve?" said Diane on the outlet's first day of business. 
Philip Galea, Head of Marketing and Development of the Dizz Group, believes that the location of this store is probably the best available in Malta. "The store has immense potential due to the presence of many large 5-star hotels within the area. In addition, it is centrally located and convenient parking facilities are available literally a few meters away. St Julian's being a great tourist attraction is a further benefit as are the upmarket residential developments in the vicinity. Diane has once again proved her sense of strategic location selection for her business" 
"I have great plans for the future to ensure the Dizz Group remains at the head of the fashion industry. We will continue to invest in new prestige brands which will continue to make fashion and style constantly available to our customers," were Diane's closing comments.