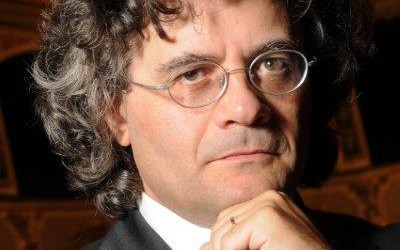 A concert of modern music is being held on Saturday, 10 December, at 8 pm at the Manoel Theatre. Most of the works in this programme were composed specifically for this event, while others are being performed for the first time in Malta.
Crossing Lines is a unique project featuring a concert that is to be recorded live to be rebroadcast both locally and internationally later. The Malta Philharmonic Orchestra is being conducted by Mro Brian Schembri with Mro Nazareno Ferruggio from Bari as solo pianist. Composer Mariella Cassar (pictured below)  is the producer.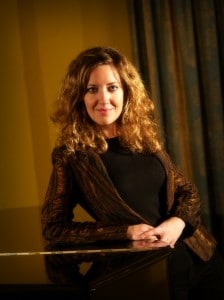 The project aims to promote Malta, Maltese artists and musicians, and Maltese cultural heritage on an international scale. It also aims to promote Maltese contemporary music with both local and foreign publics.
Musicians and composers from different parts of Europe, Russia and the United States, are being brought together to work as a team on this high-quality project for which five rehearsals are being held here. It aims to offer a new musical genre to the Maltese public in a welcoming way, resulting in an enjoyable, yet distinct evening. The event aims to portray music composition as an artistic medium, which can be expressed and exposed in various ways.
The concert's programme starts with Igor Stravinsky's Suite No. 2 for Chamber Orchestra in four movements. Mariella Cassar's Waiting is followed by Daniele Del Lungo's La Creazione di Malta. The first part of the programme ends with Valentin Silvestrov's Zwei Dialoge mit Nachwort (Two Dialogues with an Epilogue) in three movements and Eurico Carrapatoso's Mentes, Peer! Suite No. 1 ((Peer, you're lying! Suite No. 1) in five movements.
An experimental piece in three movements, 4'33" by American composer John Cage, in which the score instructs the performer not to play the instrument for the entire duration, follows the piece How Great, How Fall'n by British composer Christopher Best in the second part of the programme.
Charles Camilleri's Kosmos Suite '2001' in four movements precedes the final work, January, also by Mariella Cassar.
The recording of the concert by Citadel Video Communications Ltd will ensure a wider international audience on TV and other media. The concert is targeted at a wide range of people, including youths and mature people. A Toi Toi talk precedes the performance.
Crossing Lines is supported by the Manoel Theatre, the MPO, the Malta Arts Fund, Artsphere International, Janatha Stubbs, Dakar Software Systems, Air Malta, Dial-a-Cab and the Italian Cultural Institute.
Tickets: [email protected] Tel. 2124 6389, Fax: 2124 7451. See also: www.teatrumanoel.com.mt
– ENDS –