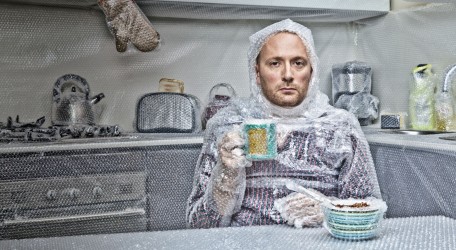 GasanMamo Insurance has revived the famous air bubbles in plastic to launch a fun and inventive photo competition where competitors are asked to submit creative, zany and original photos featuring Bubble Wrap.
Launched on Monday 7th November on the GasanMamo Facebook page, the competition will declare three winners every two months.  The winner in first place will take home a 32-inch flat panel display TV while those placed second and third will win a €50 GasanMamo insurance voucher and a €30 voucher consecutively.  These will be redeemed against any GasanMamo product from their wide range of insurance products and services.
Competitors need to outshine the rest with new ideas, humour and wit. Taking part is easy.  The first step is to 'Like' the GasanMamo Facebook page.  The second is to bubble wrap something or someone and take a photo.  The third step is to upload the image through GasanMamo's Facebook application.  The competition will work through online voting from the public and the winners will be those submissions getting the most votes.  The competition runs for six months.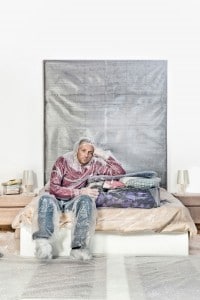 "We're excited to be using a social media platform to reach our customers and to interact with them wherever they're connecting," said Julian J. Mamo, Director of GasanMamo.  "Our "Bubble Wrap" campaign launched this year was a resounding success and we decided to take it to new media channels that enable us to communicate in new ways.  The obvious message is the importance of protecting and securing one's health, family, property and belongings, and cushioning them with adequate insurance cover."
GasanMamo has jumped on the social media platform bandwagon as a strategic way of developing its marketing initiatives.  Developed by leading web development company ICON, together with MPS Marketing and Communications, the Bubble Wrap the World Facebook competition works through a dedicated application.
To take part visit www.facebook.com/gasanmamo and click on the Competition Tab on the left.