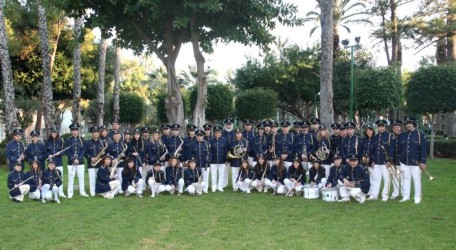 The 53-strong Limassol Municipal Band will be in Malta this weekend playing marches and delivering concerts in both Valletta and Senglea.
On Saturday, the band from Cyprus will be participating in Notte Bianca with band marches starting at 7pm from Auberge d'Italie in Merchants Street, through St John Street and Republic Street. Then at 11pm on Palace Square, the band will deliver a concert including popular Greek and international music such as the Radetsky March, Waves of Danube, Polka Trisch Trasch, Carmen, Abba Gold, Orpheus in the Underworld and Fete Triumphal.
On Sunday at 10am, the band will be in Senglea. Following band marches in the main streets, the band will deliver a free concert organised by Isla Local Council in collaboration with Socjeta' Filarmonika "La Vincitrice". Everyone is invited to attend.