A rainbow in the Maltese skies greeted a DHL Express Boeing 757 aircraft last Wednesday that transported medical equipment for the Maltese government free of charge from China.
The yellow plane, registration number GDHKF with the words 'Thank you' and a large rainbow on the fuselage, spent the day at Malta International Airport after its precious cargo of five oxygen concentrators for a temporary wing at Mater Dei Hospital to deal with the COVID-19 pandemic was unloaded.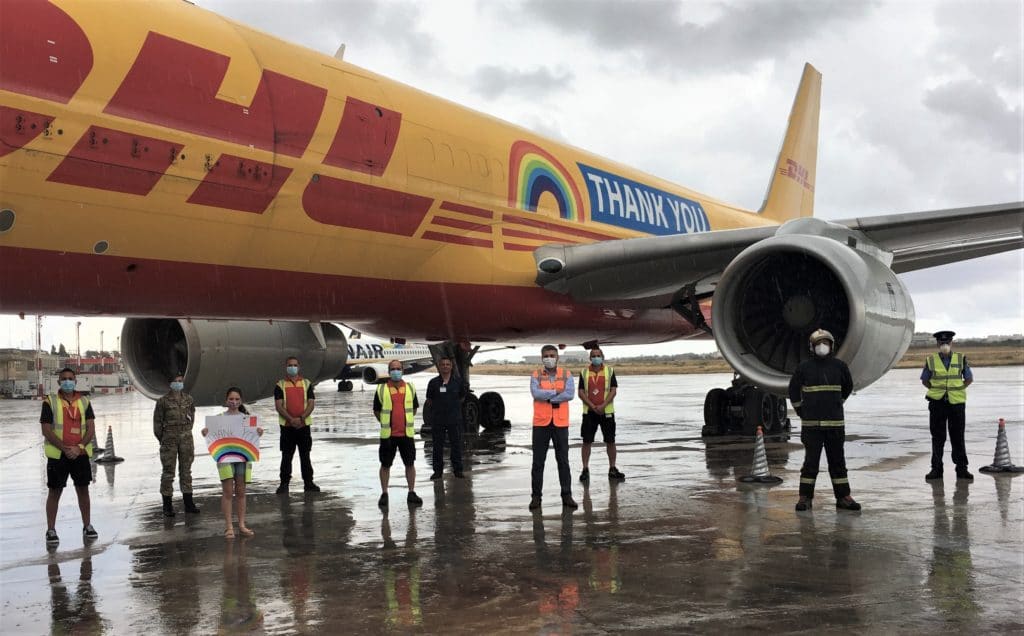 This special livery is DHL Express's way of conveying a unique message to Health Service front-liners – professionals around the world, who are saving lives on a daily basis during these unique times.
A medical front-liner explained: "This medical equipment filters nitrogen from the air so that the patient can breathe in a higher concentration of oxygen." These are the first of 45 concentrators that will be arriving in Malta this week.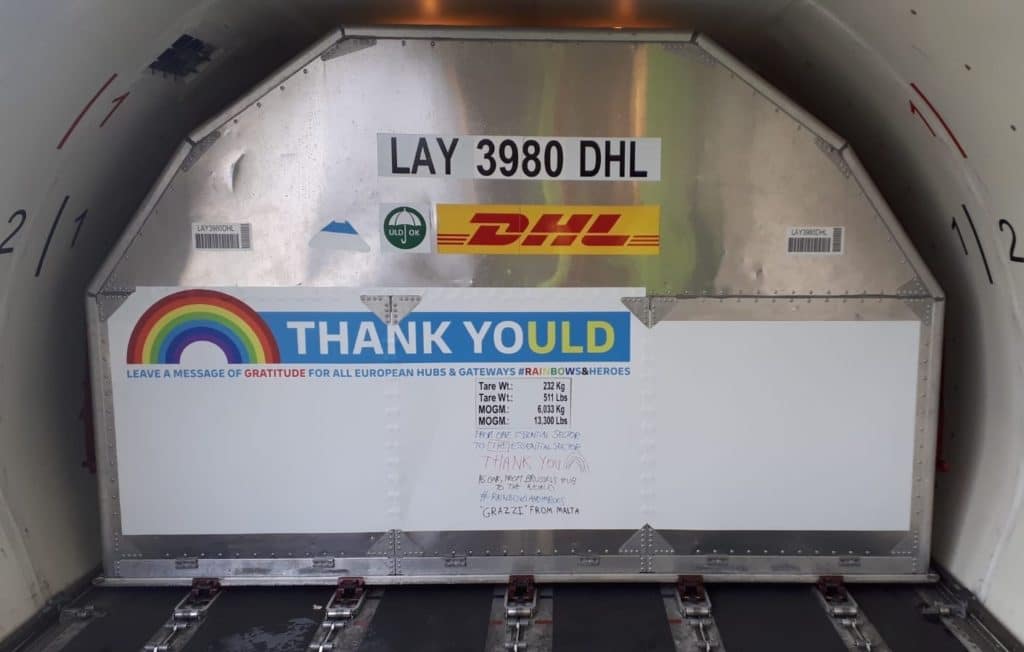 Charles Schiavone, Manager of DHL Express Malta, presented the equipment to the front-liner in the presence of representatives of the Armed Forces of Malta, the Police and the Civil Protection Department.
"DHL Express Malta is also playing its part in the fight against the COVID-19 pandemic," he said. "Earlier this year, we offered our services to the Government of Malta to transport vital medical equipment. Our local medical front-liners deserve our full respect and admiration, but we are also grateful to them in these difficult times."
The aircraft, which flew in from Marseille, returning in the evening to Leipzig via Frankfurt. The airfreight container had the words "Grazzi from Malta" added to the messages.