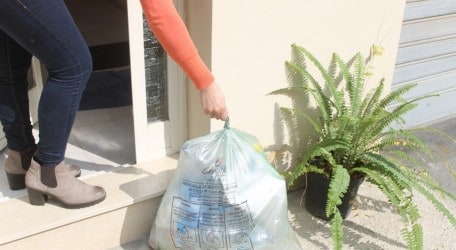 Well-designed recycling programmes generate significant results. Recently released figures for Local Councils that have adopted GreenPak's innovative approach for rewarding recycling performances are showing substantially improved recycling rates across all localities.
After transferring their waste collection and recycling services to GreenPak, Sliema reported a staggering 28.5% improvement in its recycling efforts (see table). St. Julian's improved its recycling percentage by more than 24%, reporting a 65.7% recovery rate. Likewise, Qormi delivered a 68.7% recovery rate, an increase of more than 20%. B'Kara registered a recovery rate of 64.1% from 44.9% while Mosta's recovery rate registered an increase of 18% resulting in a figure of 64.9%.
Referring to some of the high performing localities, GreenPak Coop CEO Ing. Mario Schembri, said: "The Maltese community is responding well to GreenPak's drive towards recycling more. Finding the right balance between providing free services and rewarding for performance is working well in many localities. Large localities present great challenges but also great opportunities. Increasingly, Malta's society is becoming diverse and reaching a higher number of residents and keeping on increasing recycling levels demands constant attention. These challenges and opportunities have strengthened our resolve to provide communities with better recycling programmes and solutions.
"We make it a point to engage every Local Council in order to address their specific needs and provide tailor-made solutions," added Ing. Schembri. "The migration of eight (8) Local Councils to GreenPak that we have witnessed in the last three years, making our scheme the largest collection and waste recycling one in Malta by far, is testimony to our superior service, and the quality with which we deliver."
The separated materials collected from these localities are sent for recycling in a renewed push towards increasing the recovery of packaging materials in a more sustainable way. Moreover, GreenPak have always endeavoured to instil the awareness within communities to recycle more plastic, metal, glass and paper through the wide range of services it offers, from recycling bags, kerbside collections, bring-in sites and specific material collections such as for glass being held every first Friday of each month, irrespective of whether it happens to be a public holiday or not.
The collections frequency run throughout the week and, in localities with high commercial activity, GreenPak provides collections from shops and small businesses even on Saturdays. GreenPak runs a 'free recycling bag' programme which is distributed to each household in an effort to encourage 'Recycling on Tuesdays'.
Established in 2004, GreenPak runs waste recovery compliance schemes, authorised by the Environment and Resources Authority (ERA), in accordance with EU legislation.  GreenPak also operates the WEEE Recycle Scheme, while in recent weeks it has launched Malta's national battery collection scheme called Batree. Organised as a Cooperative Society, GreenPak is entirely funded by companies whose trade contributes towards the generation of waste. During its forthcoming AGM, GreenPak will report to its members the results of its operations and present the audited accounts for 2016.
For further inquires regarding the new collection schemes, bring-in-sites and other information of interest, one can call GreenPak on tel: 2166 0233 or email info@greenpak.com.mt