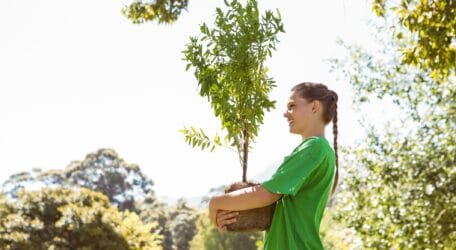 HSBC Bank Malta announced today that the bank has launched the Student campaign for 2022 which is available to a broader audience and is designed to support financial independence amongst the student population. Moreover, in order to strengthen its corporate sustainability commitment, the bank will keep supporting the plant-a-tree initiative and will sponsor planting one tree per each newly-subscribed student who credits the stipend into the HSBC Student Account during the entire campaign period. 
The new HSBC Student Account is now available for full-time students aged 13 to 30 and is available to both citizens and residents of Malta, who attend secondary or tertiary education in Malta and Gozo or abroad. The offer is available for students receiving a direct stipend and for students with no stipend; in the latter case they are required to present an acceptance letter from the academic institution where they will become full-time students.
As per previous years, newly-enrolled students who open their accounts and deposit their first stipend will receive a €50 top-up as a gift and a welcome pack upon opening their account at any HSBC Malta branch or online by clicking the 'Apply Now' link on this student page.
Alvaro Teixeira, Head of Wealth and Personal Banking at HSBC Malta, said: "Our new student proposition aligns with our commitment to supporting young people in embarking on their financial independence journey and simultaneously strengthens our corporate sustainability commitment thanks to our continued support of the plant-a-tree initiative. We've also improved our offering thanks to feedback received on our student offering, and now it is tailored to today's student life cycle realities that have evolved over the past years."