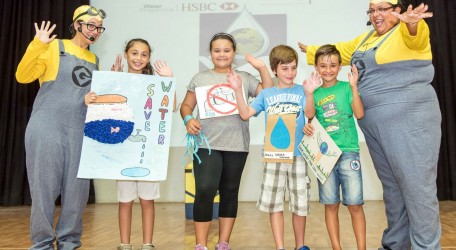 Representatives from over 200 environmental organisations, government bodies and institutions, including HSBC, are converging on Stockholm over the next few days for World Water Week (28th August – 2nd September).
Officials from HSBC are actively participating in sessions during the week, including hosting a special event in conjunction with the Bank's environmental partners to highlight the achievements and the impacts of the five-year HSBC Water Programme. HSBC Malta's Catch the Drop is a part of the programme.
At its onset, the HSBC Water Programme sought to tackle the water challenge on a number of key levels: water provision, protection, education and scientific research. So far, the programme has already provided sanitation to 1.9 million people, supported conservation action across 530,000 ha of wetland and engaged over 8,000 people in citizen science.
Closer to home, the Catch the Drop has continued reaching out to new communities by sponsoring an expanded number of summer clubs as well as activities at SkolaSajf, all embodying the themes of water conservation.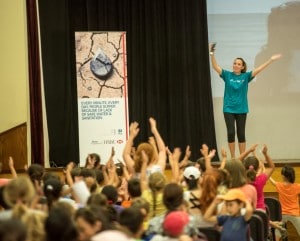 Thousands of SkolaSajf participants from 48 schools in Malta and 10 in Gozo are estimated to have taken a better understanding of water conservation issues after joining these mainly educational activities.
For the second consecutive year, the campaign will also be organising a summer concert 'Water is Life' at Teatru Rjal. The concert on Wednesday 7th September will feature the popular campaign songs, 'Water is Life' and 'Catch the Drop', as well as feature one of the song' vocalist Destiny Chukunyere, a Junior Eurovision winner. Entrance will be free.
HSBC Malta CEO Andrew Beane said: "At HSBC Malta we believe that educating the young people about water scarcity will help them become responsible citizens in a Malta driven by sustainability. Water, after all, is vital to building healthy communities and developing national economies."
Launched in 2012, the HSBC Water Programme is a five year, US$100m partnership with Earthwatch, WaterAid, WWF and over 50 other NGOs. HSBC Malta's Catch the Drop is part of the HSBC Water Programme.
Photocaption IMG1 & 2: Students from 48 schools in Malta and 10 in Gozo had a better understanding of water issues after participating in SkolaSajf 2016