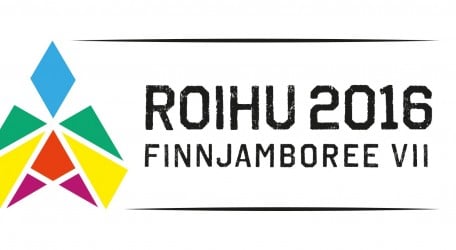 The Mosta Girl Guides together with another 17,000 Girl Guides and Scouts from all over Europe will attended Roihu 2016, a jamboree held in Finland between 20 and 28 July.
This was the 7th International Finnjamboree organised by the Guides and Scouts of Finland.  It was held in the Evo campsite in Southern Finland, near the town of Hämeenlinna. The campsite is a pine and spruce forest, surrounded by beautiful lakes.
Going to such big international camps requires a great deal of preparation involving both the leaders and the younger members, to meet on a regular basis, plan and liaise with the international team, ensuring that both the younger and older members gain the best experience from the camp.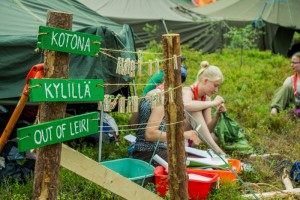 During the camp, the contingents were placed into sub-camps where various activities were held. This offered the Maltese contingent an opportunity to interact and relax with Girl Guides and Scouts from other countries in breathtaking surroundings. All participants had a programme according to their own age group: trackers (12-15-yearolds), explorers (15-17) and rovers (18-22). The activities took place in valleys where Guides and Scouts had a chance to do Guiding/ Scouting activities in real woods. The area of Evo, provided opportunities for water activities, being placed in proximity of several lakes. There were several joint activities for the whole camp as well, such as the opening and closing ceremonies and of course a big campfire, a Roihu.
Throughout the years the Mosta Girl Guides have been on various International Camps. Those lucky enough to participate in such an adventures, have gained new lifelong friends and recall an experience of a lifetime .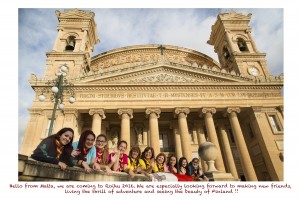 As part of the Malta Girl Guides (MGG), the Mosta group works directly with girls and young women all year round, offering a holistic non-formal educational programme and international opportunities that provide them with dynamic, flexible and value-based training opportunities covering various areas of development.
Parents, who would like to enrol their daughters with the Malta Girl Guides, are encouraged to get in touch with the association through the Facebook page Malta Girl Guides. Young and adult women are still in time to join the Girl Guiding movement and volunteer with the association. It's never too late to rediscover adventure and awaken the child in you! Girl Guiding can help you in your life-long journey into self-discovery and help you to discover and develop many personal talents.  The association also welcomes university and sixth form students who wish to volunteer for the Degree Plus Programme or Systems of Knowledge Project.
Parents who like to enrol their daughters in the association can make contact with the Malta Girl Guides via their Facebook Page, bearing the same name.