10 years a Faculty
The Faculty for Social Wellbeing is celebrating its 10th year since being set up by the Council of the University of Malta following a recommendation by Senate on the 22nd July 2012. They have indeed been 10 eventful years whereby this faculty has grown in leaps and bounds. With circa 60 resident academics, 23 admin staff, 10 researchers, 1000 students, 70 MPhil/PhD candidates and over 200 visiting, casual lectures and dissertation and placement supervisors. We have generated over 1.5 million euros in research funds, provided over 50 research reports to various entities with over 800 social policy proposals, participate in symposia, conferences and seminars regularly and produce an estimated 100 research papers a year. We offer 50 courses at all levels responding to the needs on the ground. The Faculty however has also distinguished itself as being close to the people, at the forefront when it comes to activism, providing consultancy on social issues and developing strategies and policies. The notion of academic activists and advocacy is something we live on a day to day basis.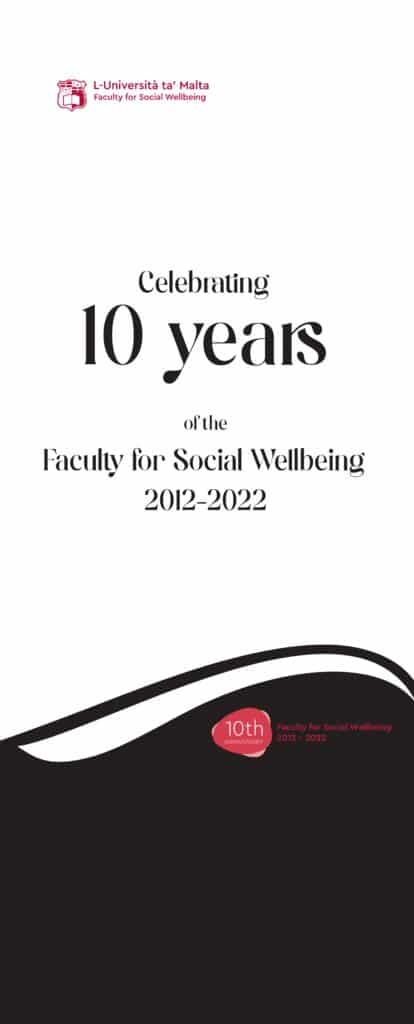 The nine departments that represent disciplines and areas of scholarship ranging from social work and social policy to community development, criminology, LGBTQI+ and youth work, from family studies to psychology, from counselling to disability studies, from gender to sexualities. Other themes we work with other faculties closely namely, addiction studies, migration mental health, poverty and social exclusion and children studies to name just a few. This is indeed a very precious time for us and on behalf of the Dean, Deputy Deans, Departmental Heads, Faculty Manager and all the faculty community we hope you feel welcome to be part of this community.
We pride ourselves that we are close to the sector, not a distant entity sitting comfortably behind the walls of Tal-Qroqq but precisely in the place where it is all happening, our communities.