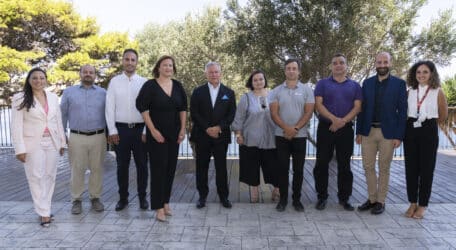 Researchers and practitioners working on space-related infrastructures meet to exchange the outcome of their research and resultant applications, of which society benefits, at an event organised by MCST together with the European Space Agency.
On the 26th July 2022, the Malta Council for Science and Technology (MCST) hosted an interactive workshop on space research to which high-level representatives from the European Space Agency (ESA) were present. The focus is to showcase the spectrum of space research being undertaken locally and to assess Malta's potential to increase investment in this field.
Space is often associated with sky observation, lunar missions, and rocket launches. But it is so much more than that! Space-related technologies are nowadays part of our everyday lives often without us knowing. Applications of space research include communication and data sharing, navigation on land, sea and air, surveillance, border control and security, agriculture, meteorological observation, monitoring of natural disasters and early warning systems, all of which rely on space infrastructures.
MCST has been funding space research for the last five years. Dr. Jeffrey Pullicino Orlando, Executive Chairman at MCST recalled how MCST had set up the Space Research Fund, in 2018, with the specific purpose of supporting capacity-building in local Space research. "The MCST Space Research Fund, has contributed in a significant manner towards the development of Space scientific endeavours by the Maltese research community. The Space Research Fund, in collaboration with the ESA has provided essential financial means for the emergence of this highly innovative sector in Malta". Examples of MCST funded research projects in space include remote sensing techniques to detect and monitor movement of sediments within the Maltese pocket beaches, the use of satellite imagery to detect land changes and water usage in agricultural fields and the use of satellite multispectral imagery for the estimation of ocean colour parameters in the Maltese coastal areas with an unprecedented detail.
Even the public sector, which was well-represented at the event, makes significant use of earth observation data like the Planning Authority, Transport Malta, Ambjent Malta, Public Works Directorate, and the Environment and Resources Authority, all of whom provide essential services to society.
All this has been showcased during the workshop, which brought the researcher community from the private and public sectors, and the research institutions together. Those present had the opportunity to participate in a sandpit whereby they presented themselves and their research interests in a limited amount of time, promoting an interactive and dynamic vibe to the workshop, thus prompting networking, discussion on new collaborative and multidisciplinary project ideas, which could eventually turn sandpit outputs to new research projects.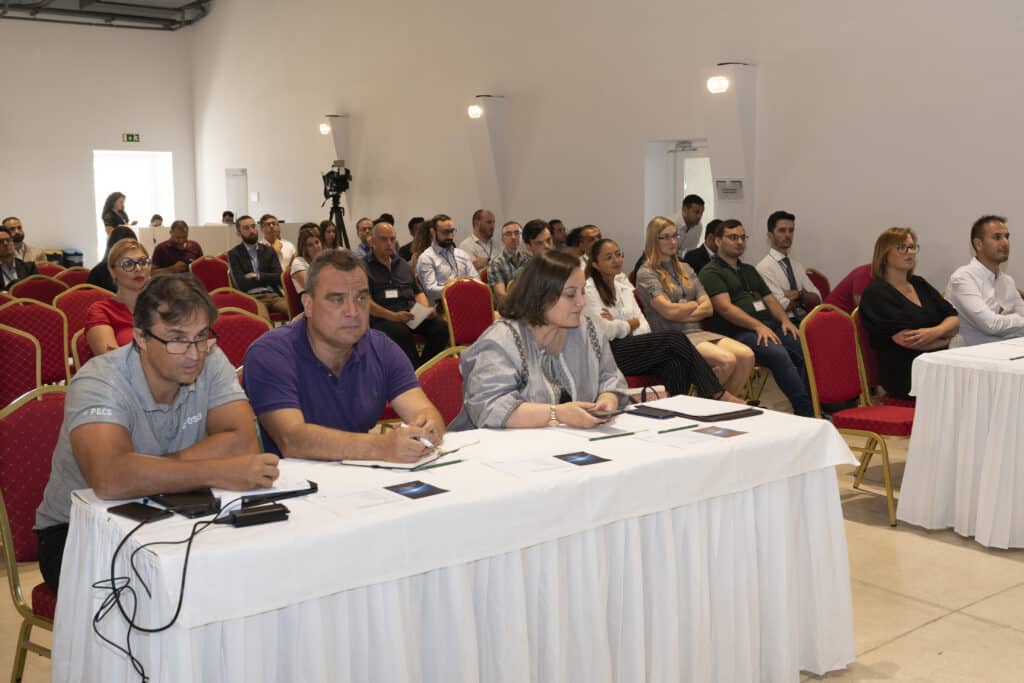 The ESA representatives, Mr Stephen Airey and Ms Nathalie Tinjod, commended the considerable potential of Malta's emerging space sector, and remarked how the ESA team is looking forward to working with Malta to implement their next steps in the development of the space industry. They further commented that "by engaging in space activities, Malta's Government is investing in the country's future. Cooperation is key at this stage of development, and ESA is ready to provide all the assistance and expertise required by a further involvement in the space domain at national and European level.
In fulfilling its mission to create the best possible environment for research and innovation in Malta to flourish, MCST is not only set to coordinate national, bilateral and multilateral funding programmes but also to facilitate partnerships, building bridges such as those amongst industry-academia-government, industry-international partners, academia-civil society, cross-sectoral, and regional. This platform focusing on space research aims to catalyse such collaborations, which would enable us to tap into more funds to strengthen our research and innovation ecosystem. Keeping in mind that Space is no longer a luxury, but it is today present at the core of many essential commodities in the modern world.