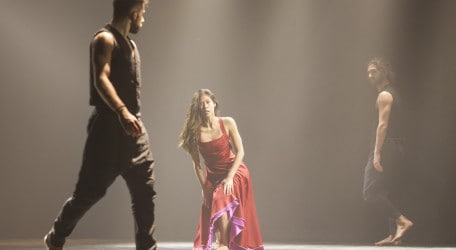 The dance company this week embarks on its first national tour
A record 650 professional dancers from 25 countries aspiring to join Malta's first national dance company have applied to audition for ŻfinMalta Dance Ensemble.
Artistic director Paolo Mangiola said he had a tough time short-listing the applicants to a mere 50 females and 30 males and it would be a harder call to settle on the final choice during auditions held over the weekend.
"We are looking for passionate dancers who are versatile and can switch seamlessly from one style to the next; who are resilient and who understand choreography. I'm seeking dancers who want to invest and grow with ŻfinMalta," Mr Mangiola said.
Just six of the 650 dancers who applied were Maltese, a situation which Mr Mangiola said highlighted an urgent need for additional vocational training in Malta with artistic input from ŻfinMalta. This would build on the strong training already in place, creating a specific progression route for gifted young Maltese dancers.
As the company awaits a fresh injection of talent, its dancers are sharpening their moves as they get ready to embark on ŻfinMalta's first national tour of Carmen, taking its successful contemporary dance adaption to four towns across Malta and Gozo starting on April 13.
Running high on its successful showing of its world premiere, which was seen by nearly 1,000 people in February, ŻfinMalta is this month going on tour to give audiences who would not normally frequent traditional theatres a taste of the beauty of contemporary dance.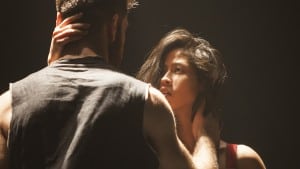 "As the island's first national dance company, ŻfinMalta is funded by the government and it is our responsibility to give back through dance. We hope to achieve this through Carmen, which we chose for our first national tour because of Jose's contemporary approach," Mangiola said.
As a national company, Mangiola believes ŻfinMalta has the responsibility to foster accessibility to dance, by making it exciting, challenging and unexpected.
The contemporary adaptation of Georges Bizet's 1875 lyric opera has been left in the able hands of Jose Agudo, the Spanish London-based choreographer, who chose this popular opera because he was captivated by the untamed spirit of Carmen. The production has been set to an original music score by multi-percussionist Bernhard Schimpelsberger.
With Yasmin Priyatmoko Bohn in the lead role, Carmen is a complex story about individuality and sexual freedom, love and pleasure, and, ultimately, about death and a destiny of a gypsy woman.
Carmen will tour nationally in the following localities: at St Agatha's Auditorium, Rabat, Malta on Friday, April 13; at Teatru Pandora, Żejtun on April 21; and at Teatru Astra, Victoria, Gozo, on April 30 and May 1. For tickets visit: http://zfinmalta.org or call 2099 4532.