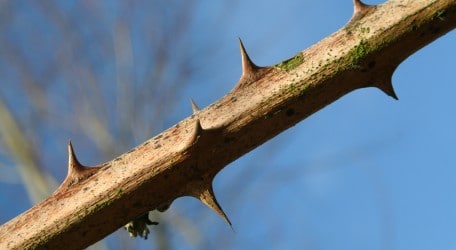 Many know him as a very talented actor who has taken part in numerous theatrical productions.  But a few years ago, everything abruptly changed for Kevin Drake. Here he shares his story about what it means to suffer from M.E./F.M.
M.E. & FM (Myalgic Encephalomyelitis & Fibro Myalgia) ARE NOT and SHOULD NOT be referred to as CFS/Chronic Fatigue Syndrome (a myth which is unfortunately being perpetuated by the media and by a few practitioners who, quite frankly, should update their medical libraries and research efforts.
CFS was, bluntly put, a one-size-fits-all term to cover a multitude of conditions that were either latent diseases in early stages making diagnosis more difficult, or else conditions with a set of similar symptons, more problematic to test and diagnose until recently. Chronic fatigue (in many and varying degrees and forms) is simply ONE of the symtoms of M.E./F.M. Most of the international medical community's more authoritative specialists now appear to agree that M.E. and F.M are progressive, degenerative neurological conditions and diseases that have a whole plethora of debilitating symptoms, provoking an equally impressive range of secondary and related disorders.
The eventual recovery rate from for this condition is calculated to be around 5% (yes, FIVE per cent…. One in twenty have a chance of getting 'better' – whatever 'better' may be. The conditions of ME sufferers vary in that while some may actually be able to function as close to normal as possible for a while, a good many others are bed-bound, home-bound, or suffer from a wide range of depleted mobility and energy (physical and mental) problems that progress and spike constantly.
Constant, severe pain is a condition common to all of us. Relapses are equally frequent, brought about, at times, by the least exertion possible. For many of us, the idea of a 'normal' life, from actions as simple as bending down to pick up a piece of fluff at will, reading at leisure, driving, to holding down a job, practicising a profession and even being intimate with your significant other (these things everyone takes so much for granted as par for the course) all these require a huge effort to accomplish, when it is at all possible to do so. These chronic difficukties have a direct bearing on family life, basic socializing, one's love life, profession and, of course, income. Nevertheless, we are still being discriminated against in this country of ours.
The majority of us (those lucky enough to have actually been diagnosed) know that we will never be able to lead a normal life, a life we once knew and took for granted. Many of us have very little to look forward to except for some miraculous medical breakthrough. Reality and statistics paint a very different picture.
Speaking for myself, the future is frightening. Terrifying. If the present is already very hard – severely diminished income, depleted energy, concentration, mobility, increased pain epicentres and intensity, increased anxiety, depression and of course, tonnes of frustration at your progressive inability to cope with daily life and seeing yourself degenerating while-u-wait. It's not pretty.
Your appetite goes or is replaced by consistent pain-induced nausea, side-effects of medication, metabolism going haywire etc. etc. In under two years I have lost some 50 kilos in weight – without dieting, without trying. The cherry on the icing of the cake, then, is the accumulated cost of meds and treatment – a good number of which are 'trial-and-error' drugs that for the most part have little or no significant positive effect but just help to occasionally reduce discomfort. On average I spend some 400 Euros a month on meds and treatment. I've had to go on reduced hours at work for obvious reasons – thankfully I was given the opportunity to do so – which means I now earn about half of what I used to. Expenses have sky-rocketed. Added to all the problems, pain, discomfort, anxiety, frustration, fear etc. we now add into the mix the cash-flow crisis.
Do I need to mention the disappearance of any self-esteem, confidence, motivation, enthusiasm, energy, optimism etc. or is it so effing obvious that it goes without saying? The bottom line is that ME/FM sufferers (and I repeat NOT CFS!), bar none, all have the unenviable and uphill task of attempting to retain a modicum of dignity in a life already rent asunder by the hurricane-like havoc that the condition wreaks.
And yet, and YET, the powers that be continue to ignore our situation and plight in what can only be termed an unbelievable manner. In a few weeks we will be marking ME/FM awareness week. I simply ask you who know me, and even those who don't, to take a couple of minutes of your time to try and understand what our condition REALLY is and, where possible, inform others accordingly. The public's being unaware of facts and realities is one of the hugest problems we face.
Thanks for your time, your attention and your empathy and solidarity.