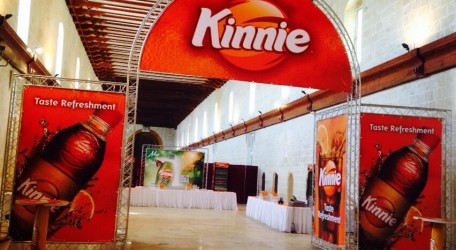 Kinnie is proud to be extending its support to this year's edition of the popular VOICES concerts, sponsored by Vodafone Foundation Malta. This is the eleventh consecutive time that Kinnie is supporting this popular event. The concerts are being held at the Mediterranean Conference Centre in Valletta from 1 to 5 and 8 to 12 October 2014. This year's theme is "VOICES heart and soul".
The VOICES Foundation is a non-profit organization and its concerts, held every two years, serve to raise money for charitable and worthy causes. Ever since the first concert in June 1991 VOICES have raised and donated over €1.7million to charitable organizations.
The driving force behind VOICES is still the same as when the idea started in 1991 – to bring young people together in a positive and creative environment, to offer good entertainment and to be a voice for and aid the underprivileged.
"We are extremely proud to be long-time supporters of the VOICES initiative through our flagship brand, Kinnie. Ever since the first concert held in 1991, this extremely talented and gifted choir, has attracted large audiences to the biennial concerts which have now become a national fund raising event," said Lara Filletti, Brand Executive for Kinnie.
For more information please visit www.voices.org.mt.
Kinnie is produced, marketed and distributed by Simonds Farsons Cisk plc, a member of The Farsons Group.