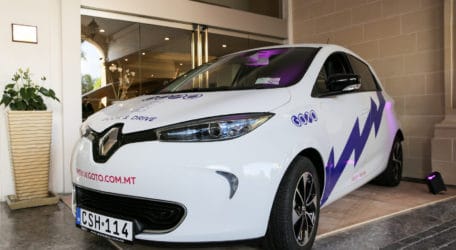 Malta's first green car sharing fleet launched today
Close to 1,000 motorists have already registered with GoTo, Malta's first national car sharing initiative that is being launched today to provide a green transport option that will contribute to reducing traffic on the roads.
This €8 million initiative, run by Car Sharing Services Malta, a subsidiary of CAR2GO Israel, was officially inaugurated today by Transport Minister Ian Borg and forms part of the government's vision to have 5,000 electric vehicles on the road by 2020 and to introduce new transport solutions.
Car Sharing Services Malta CEO Liran Golan said: "This initiative, which will see a fleet of 150 electric cars rolled out, is the perfect transport alternative for an island like Malta and we believe this forms part of a multi-pronged response to the challenges our dense urban environment faces today.
"The global trend has seen a shift from ownership to usership that leads to a greener solution of getting around in congested cities," he said.
What's innovative about GoTo is that once you've downloaded the app you can find the closest car to you, you just hop in, and drive off to your destination, leaving the car parked in one of the designated parking spaces across 68 localities Malta and Gozo.
The orange parking spots — linked to 225 electric charging stations — are also strategically positioned close to other transport modes such as bus stops or ferries, to ensure the journey is as smooth as possible.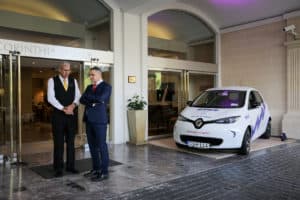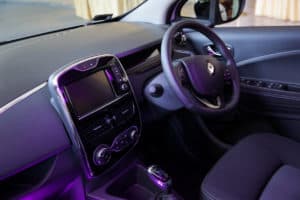 "Some members of the public were initially worried about the loss of a few parking spaces in their locality, but we are happy that practically all the local councils have since come on board and recognised the long-term environmental benefits and the option for residents to have another transport alternative.
"We thank the government for its backing and for having the vision to introduce this initiative that will help reduce traffic in the Maltese Islands in the longer term," Mr Golan said.
In Israel, where this service is already in operation, it is estimated that an average of 17 cars were replaced for every CAR2GO vehicle where the car sharing initiative was introduced. In Malta, GoTo is run in collaboration with Transport Malta and ties in with government plans to introduce innovative transportation modes, and reduce dependency on private cars.
"With 47 new cars hitting the island's roads every day, we're excited to offer motorists an alternative to owning a car and to think twice before adding to the congestion on the roads," Mr Golan said.
"This initiative, together with other modes of transportation, should provide a strong ecosystem that will allow individuals to ditch their car."
Those registering now are being offered two months' free. GoTo is offering a 24/7 customer service to ensure drivers are guided through any obstacles they encounter. The number is 2226 8000.