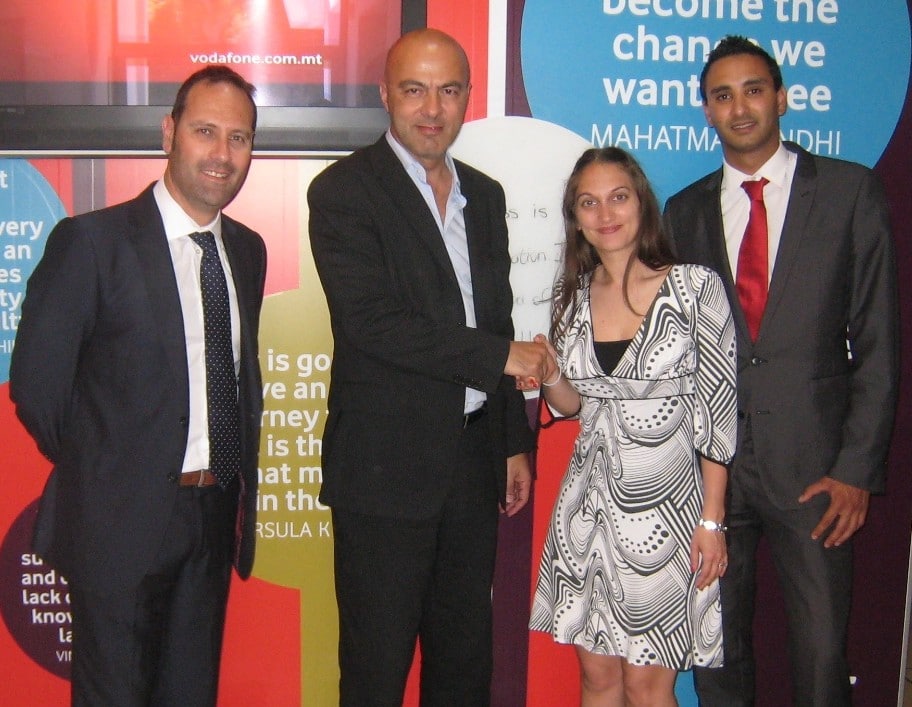 Pictured above: Dr Stefan Camilleri, Dr Reuben Balzan President of Association, Carina Borg Marketing Executive, Stevan Pecorella
In line with its strategy to create long-standing business relationships with different sectors of the Maltese industry, Vodafone Malta has teamed up with the Chamber of Advocates to offer its members tailor-made mobile and internet solutions that cater for the needs of the profession.
Through this agreement the Chamber's members will benefit from discounts and preferential tariffs on Vodafone's vast range of products and services running on Malta's fastest and most reliable network.  The agreement was signed by Alexandre Froment-Curtil, Head of Marketing at Vodafone Malta and Chamber of Advocates President Dr Reuben Balzan.
Both parties expressed their satisfaction at this new working relationship.  "Our partnership with Vodafone ensures our members will have access to the latest high-end devices running on fast and cutting-edge technology at advantageous rates," said Dr Reuben Balzan.  Alexandre Froment-Curtil on behalf of Vodafone stated that "Vodafone's collaboration with the Chamber of Advocates strengthens the company's network of strategic alliances through which Vodafone is committed to continue supporting professional associations within the local community."