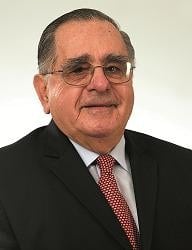 HSBC Bank Malta p.l.c. announces that Mr. Albert Mizzi (pictured above) will be retiring as Chairman and Director of the Bank with effect from 31 May 2013.
Albert Mizzi said: "It is with great regret that after fourteen years I step down as Chairman of the Bank. However I always believed life is about priorities and at present my priority is my wife. Now is the time to look after her and give her my support. It has been a great honour and privilege to have worked with the HSBC Group, of which the bank in Malta is an important part of its European operations. The arrival of HSBC in 1999 has helped change the landscape of banking in Malta and to have been part of this process has been one of the highlights of my career."
Mark Watkinson, Director and Chief Executive Officer of the Bank, said: "We are extremely grateful to Mr. Mizzi for his dedicated and loyal service as Chairman of the Bank. Mr. Mizzi's outstanding stewardship has been instrumental to build our business into what it is today. I know that both myself and the previous four CEOs of the Bank have relied on his wise counsel and support over the years. The very best wishes from the whole HSBC team go to Mr. Mizzi and his wife Elda".
Following the retirement of Mr Mizzi, the Bank is pleased to announce the appointment of Mr Sonny Portelli (pictured below) as Non-Executive Chairman of HSBC Malta. Mr Portelli is currently a Non-Executive Director of the Bank and Chairman of the Audit and Risk Committee. Mr Portelli's appointment will take effect from 31 May 2013.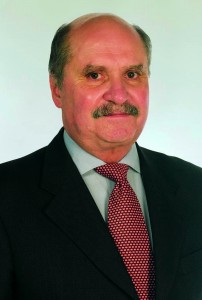 Jim Leng, Chairman of HSBC Bank p.l.c, thanked Mr Mizzi for his strong leadership over the last fourteen years. "These have been challenging times for the banking industry in Europe and Albert Mizzi has made an outstanding contribution to our business. I very much look forward to working with his successor Sonny Portelli and wish Albert and his wife Elda a happy retirement."