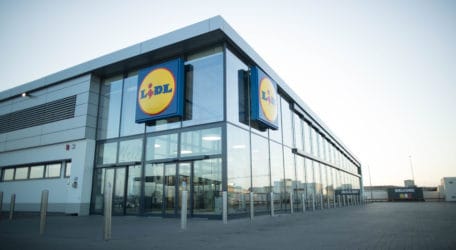 Following an in-depth questionnaire and evaluation process conducted by the Top Employers Institute, Lidl Malta is certified Top Employer 2019 thanks to its excellent HR Strategies and Best Practices.
The leading retail chain is the first Maltese company to ever be awarded a Top Employer Certification. In fact, Lidl Malta has been awarded "Top Employer 2019" as a result of its exceptional working conditions.  This sought after recognition has been awarded to Lidl Malta by the Top Employers Institute for providing the very best working environment for employees through their progressive "people-first" Human Resources (HR) practices. This independent institute is a global authority recognizing excellence in people practices with a global Certification Programme that has certified and recognized more than 1.500 Top Employers in more than 118 countries so far.       
"Being the first company to be certified as a Top Employer in Malta is an outstanding achievement that highlights how serious we, as a Company, take our human resources management policies", says Mark Farrugia, Regional Director of Lidl Malta. "The Top Employer 2019 certification further proves how much we believe in our team members and that they are the key to our success. This is why we give them room to grow, we create individualized training and development plans and encourage constant and regular communication between all levels of staff. Throughout the year we organize a number of staff events and initiatives to help create and maintain the best workplace environment possible. This important certification is proof that Lidl Malta is committed, as a Top Employer, to both our current staff members and towards our future employees. We are extremely proud to be certified Top Employer 2019 and to form part of the Lidl Group which, in turn, has been certified Top Employer Europe."
The certification process involved is rigorous and tough. Lidl Malta took part in a questionnaire of over 100 questions covering 600 "People Development" practices across 10 different HR topics. These answers were then analysed by the Top Employers Institute and subsequently audited by an external company. Following this process, a final evaluation is carried out and only then is a certification issued by the Top Employers Institute to those companies that have achieved the required standards. Top Employers are organizations of the highest calibre that have endeavoured to create, implement and develop their people strategies. These companies provide an outstanding experience through strategic and thoughtful workplace programmes which in turn create an environment that empowers and develops employees. 
Lidl Malta, with over 340 employees and 8 stores in Malta and Gozo, has already started off the year with new innovative initiatives especially dedicated to its team. Interested talent is always welcome by applying via the online site jobs.lidl.com.mt.