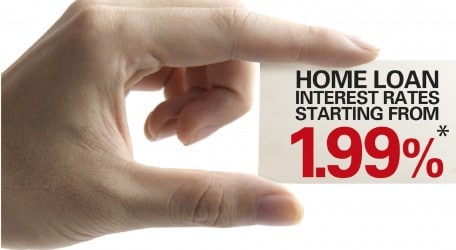 – Home loan interest rates starting from 1.99%
HSBC Malta launched two new 'best-in-market' fixed interest rate home loan offers and an equally attractive deal on car loans. These offers are set to close on 31 December 2013.
The HSBC home loan offers are: 1.99% fixed until 31 December 2014, and 2.7% fixed until 30 June 2015. Both offers apply on new loans and amounts up to €1,000,000 although requests for amounts above €1,000,000 will be considered on a case by case basis.
The car loan offer provides a fixed interest rate of 4.99% for the entire duration of the loan, which may be for 2, 3, 5 or 7 years – although the latter term is only available for loan amounts of €10,000 or more. No early repayment fees will be incurred for early or additional repayment and further discounts on processing fees are available for HSBC Premier and HSBC Advance customers.
"These new time-limited deals offer HSBC customers the most competitive home loan interest rates currently on the market as well as the peace of mind that only a fixed rate can give," said HSBC Malta's Paul Steel, Head of Retail Banking and Wealth Management.
More information about HSBC Malta's special offers is available on www.hsbc.com.mt, by calling Customer Service on 2380 2380, or by visiting any HSBC branch in Malta and Gozo.