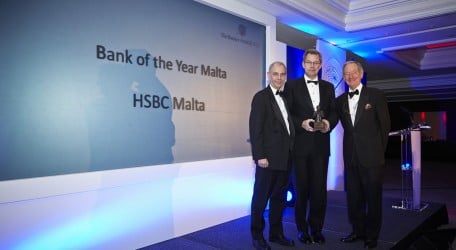 For the third consecutive year, HSBC Bank Malta has been named Bank of the Year in Malta by the Financial Times publication The Banker. This prestigious award recognises HSBC Malta's financial strength, continued investment in business and commitment to the community.
HSBC Malta Director and CEO Mark Watkinson (pictured above) said: "HSBC Malta remains one of the strongest banks in the country and has continued to invest in its business for the benefit of its customers and shareholders. The Banker Award is a tribute to the role HSBC plays in Malta and I would like to thank all our stakeholders for their continued strong support of the business."
As a winner of The 2013 Banker Awards, HSBC Bank Malta received the prestigious Bracken Award, considered as the 'Oscar' of the global banking industry. Brendan Bracken was the founding editor of The Banker in 1926 and later the chairman of the modern-day Financial Times from 1945 to 1958.