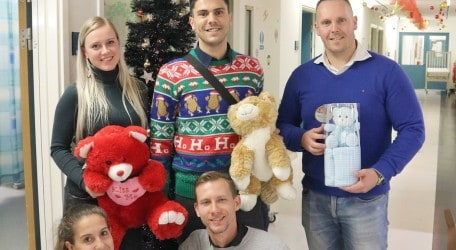 "Let's join forces and help us give a memorable Holiday to children in need!''
Christmas is the time for sharing, giving and having a wonderful time together with our loved ones. Yet, unfortunately, there are families and children out there who are experiencing difficulties during this period.
Gold Lion Holding is proud to announce it has organised a Christmas charity event to give Christmas gifts and necessary items to children in need and their families, continuing the chain of charity events that started in 2016.
Since the campaign was launched on 14 November, there was an incredible response. We received support from business partners, clients and other companies, including the ones who had already participated in last year's Christmas charity event, which was a remarkable success.
Toys and other gifts were distributed on 21 December to over 50 children and their families at Mater Dei Hospital (special thanks go to practice development nurse – paediatrics Claire Catanzaro); Millennium Chapel on 18 and 22 December to over 50 children (special thanks go to volunteer Ivana Restall); and to the Ursuline Sisters of St Angela Merici on 22 December to 20 children (special thanks go to Sister Martina).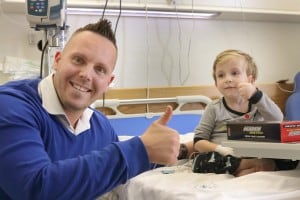 Collaborating companies and private persons included: Evoke Gaming Ltd (Rosanna Ruglio Sanchez), Training Room (Viktor Benedek), David Varju, WDM International, PropertyMarket.com.mt (Daniel Mountford), Multivend Ltd (Justyna Prajs), Just Kidding (Peter Paul Bonnici), Playcraft Promotional Items (Bertrand Magro), Viper Grafix signs (Jean Paul Sammut), Plush Mats, Fort Fitness (Charlene Desira), Messrs Ripard & Coppini (Peter Ripard), One80 restaurant (Jesmond Vella), Malcolm J. Naudi Communications and ResidesnSea.
Thanks to all the above-mentioned companies and their employees and team members as well as to Gold Lion Holding's employees for their personal input and effort, especially CEO Matyas Sziraczki for his initiative and guidance.
Gold Lion Holding, founded 2016, is a group of companies offering centralised property solutions in Malta under one roof. Starting from real estate, it expanded its services to the construction, property development and holiday divisions. All the departments work in sync to reach incredible milestones and provide customers with excellent service by being a one-stop property destination in the real estate and hospitality industries in Malta.
Elgars Pukitis
Marketing Executive
99690424
elga[email protected]
www.glmalta.com