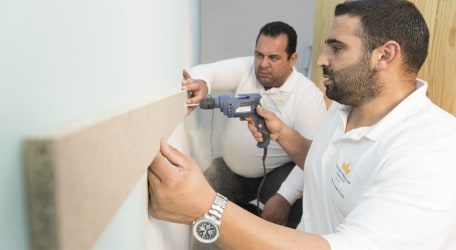 Just a few days before Christmas, the Richmond Foundation Hostel in Qormi received a significant overhaul to its interiors thanks to an initiative by British American Tobacco Malta employees as part of the company's annual corporate social responsibility (CSR) day.
Led by the motto of "Bringing value everyday to the society", employees of the British American Tobacco Malta dedicated a number of hours towards renovating the interior walls of the hostel, including painting and carrying out light maintenance works. The games room was cleared of a number of unwanted items so as to make space for in-house activities, while the billiards table was professionally serviced. The company also sponsored the purchase of new dining room tables and chairs. In true Christmas spirit, heart-warming food items were presented to the residents.
Richmond Foundation is a NGO working with individuals with mental health difficulties in the community. The Foundation endeavours to provide optimal community mental health services that promote mental wellbeing, address the prevention of mental health problems and provide support for good quality of life. In previous years, British American Tobacco Malta employees conducted CSR projects for the benefit of a number of organisations including Fondazzjoni Wirt Artna (2014), Dingli local council and community (2015) and Dar Leopoldo in Gzira (2016).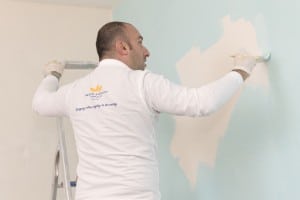 British American Tobacco Malta's Head of Trade, Mr Charles Saliba, said: "Part of being a socially-aware and responsible business is to encourage a positive impact in society through active corporate social responsibility. We do this by regularly supporting Maltese NGOs and other entities. This year we chose to lend a hand to Richmond Foundation as they are doing a sterling job in the mental health community and fostering better awareness and acceptance in the society."
Mrs Jennifer Azzopardi from Richmond Foundation's Qormi Hostel said: "Qormi Hostel is one of the services offered by Richmond Foundation. The aim of the hostel is to provide accommodation with 24-hour support to men with mental health problems. As one can imagine, this requires time and dedication which can sometimes leave us with less resources that can be utilised for other projects. The support extended by British American Tobacco Malta and its employees will go a long way towards creating a more positive and welcoming environment for our guests. For this, we are all very grateful."
British American Tobacco was formed in 1902 as a joint venture between the UK's Imperial Tobacco Company and the American Tobacco Company, founded by James 'Buck' Duke. In 1907, BAT set up a sales depot in Malta. In mid-1950s, Rothmans set up a factory in Malta operating under the name of Carreras. In 1972, BAT and Rothmans established a factory operating under the name of Central Cigarette Company Limited (CCCL). In 1999, BAT and Rothmans merged globally ensuring a smooth transition of CCCL into the BAT Group, with BAT Malta then refocusing as a trade marketing organisation.