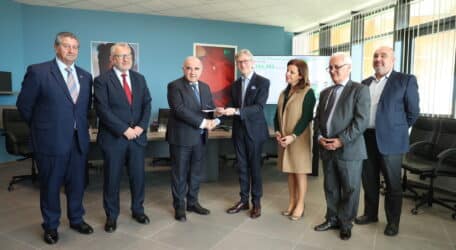 More than €43,000 has been collected in aid of the Malta Community Chest FundFoundation by BCRS users who chose to forfeit their voucher and donate the 10c beverage container deposit to the charity.
When the Beverage Container Refund Scheme (BCRS) came into force last November, the operators introduced an extra step to its reverse vending machines to allow the public the opportunity to directly donate the deposit towards the MCCFF.
This altruistic initiative was initially linked to the Boxing Day fund-raising campaign L-Istrina — when a total of €14,765 was raised during Christmastime — but BCRS Malta Ltd chose to leave this option available on the machines well into the new year and remains open to date.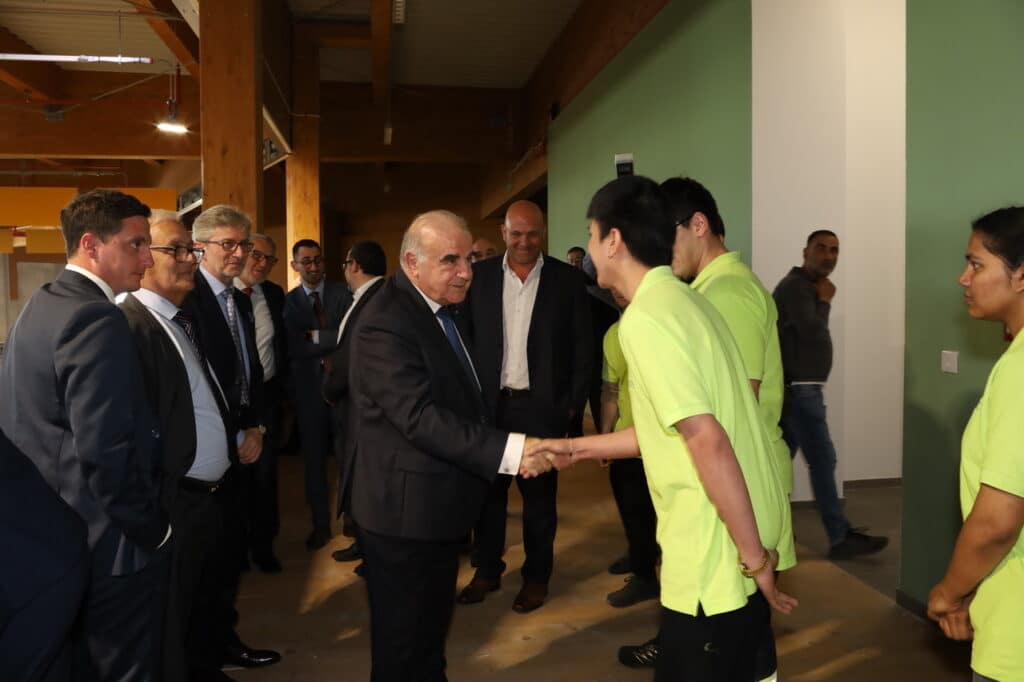 BCRS Malta chairman Pierre Fava today donated the funds collected to the President of Malta George Vella, who visited the Clearing Centre and Sorting Plant in Hal Far on the eve of Global Recycling Day, which is marked on March 18.
Mr Fava, who gave President Vella a tour of the plant, said BCRS Malta had been overwhelmed by users' generosity and was considering the possibility of opening up to other NGOs in the future.
"We never envisaged that the charitable aspect would become such an important part of this operation when BCRS started operating just over 100 days ago," Mr Fava said.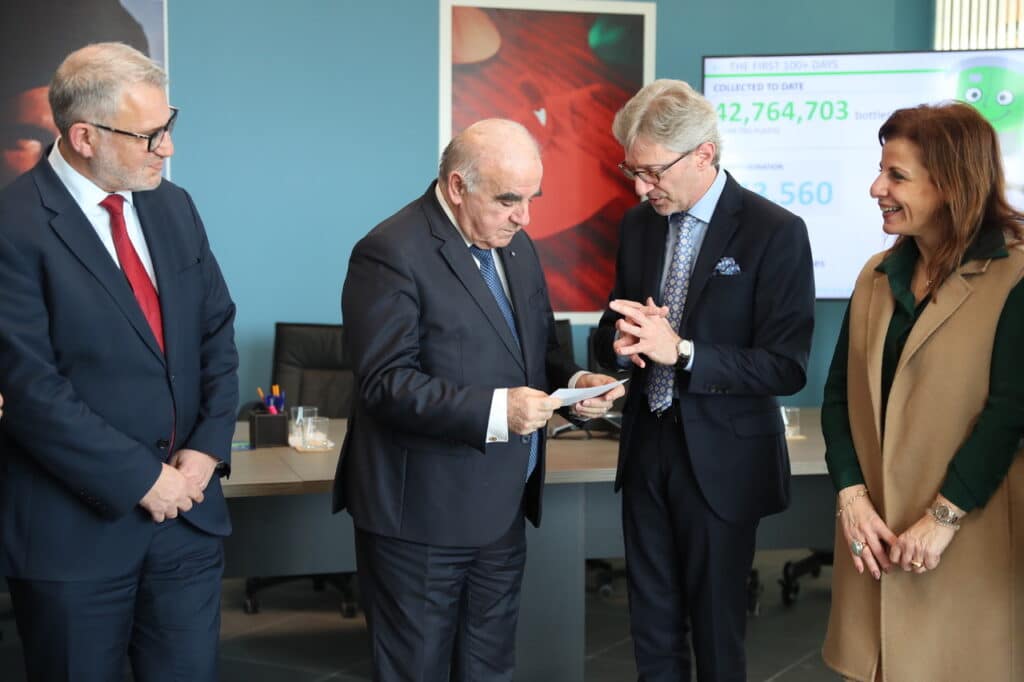 President Vella thanked BCRS for this altruistic initiative and conveyed his appreciation to the public for donating the 10c deposits towards people needing help from the MCCFF. 
"As we continue to face environmental challenges, it is heartening to see the public and importers, retailers and producers of beverages creating a social positive impact through an environmental initiative," said President Vella.
BCRS Malta, which is a not-for-profit private operator made up of the island's beverage producers, importers and retailer associations, invested €18 million with a target to recover 90 per cent of 230 million beverage containers placed on the market annually by the end of 2026, for onward recycling in line with the principles of the circular economy.
Mr Fava explained that the public had quickly got accustomed to this system and more than 42 million empty containers had been recovered to date with more than 1,600 tonnes exported to fully certified recycling companies in Europe.
On average, a whopping 400,000 bottles are collected each day, with the bulk, 70 per cent, mostly plastic. This has already had a remarkable impact on the environment as many seized the opportunity to monetise other people's rubbish and go along promenades and the countryside collecting plastic and glass bottles, and cans.
"It is still early to predict long-term behavioural patterns since we don't yet have statistically solid data in hand, however, the indications are extremely positive and show we are moving in the right direction to reach our targets of recovering 70 per cent of the total number of containers placed on the market by 2023," Mr Fava said.