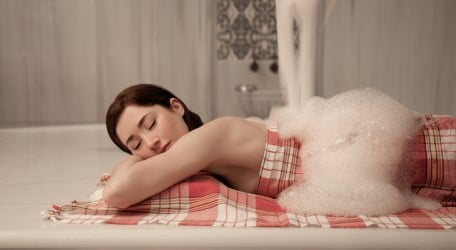 Carisma Spa and Wellness at Intercontinental Malta has been prestigiously nominated for the World Luxury Spa Awards 2016. With approximately 500 of the best luxury spas worldwide putting their professional and luxurious reputations head-to-head and competing for the award annually, the entry of Carisma Spa and Wellness is locally put in a league of its own. The spa will be positioned among globally-renowned spas such as The White Spa in Sri Lanka and Remede Spa in Indonesia.
Carisma Spa and Wellness at Intercontinental Malta, along its presence in another two hotels – Seashells at Suncrest and Qawra Palace, is home to the only Turkish hammam in Malta, an ancient, traditional Turkish spa, known for its soothing and cleansing nature whose health benefits have been recognised and practised since the days of ancient Rome. The hammam acts as a sacred space which houses a cleansing ritual, where warm water is used as the main component of the procedure for the physical and emotional detox.
The advantages of gaining a position as one of the official spa participants among 144 countries for the World Luxury Spa Awards are plenty. Firstly, participants are given a one-year-long spotlight from the World Luxury Spa Awards, consequently creating maximum awareness through online marketing, newsletters, e-brochures and international exhibitions.
The institution also supplies a set of quality management criteria to evaluate and improve the business on a continuous basis in order to instigate growth of brand and service excellency. The awards will help raise standards, conclusively inspiring spas to ensure they deliver the absolute best spa experience. The winner of the prestigious award is decided through an annual voting process by spa guests. The votes are based on service delivery. In addition to the World Luxury Spa Awards' marketing campaigns, in order to generate votes, each spa will also be required to conduct voting campaigns amongst spa guests to encourage them to cast their votes during the voting phase.
This is a significant step forward for both the spa and Maltese tourism, attracting anyone specifically looking to intertwine the glamorous cleansing ritual into their visit, while boosting the confidence and ultimately improving the service of Carisma Spa employees.
The traditional cleansing ritual offered within the walls of Carisma Spa and Wellness is known to not only have a cleansing effect on the body, but also a parallel-effect on the mind and soul, ultimately letting you exit the hammam feeling thoroughly purified. Carisma Spa and Wellness offers this hammam experience at a price of only €59. The price includes the use of the spa facilities – heated pool, steam bath and sauna, and as much detox tea and Turkish coffee as your heart desires. One can make use of the hammam either as part of a group or individually.