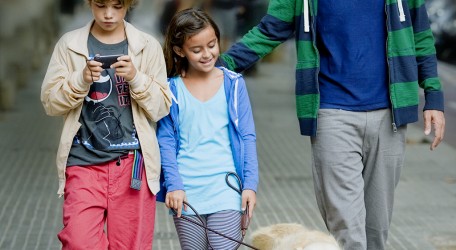 Vodafone Malta has launched a Vodafone application designed to protect children while using smartphones and to give parents greater control over their child's use of such devices. The Vodafone Guardian app can be downloaded for free and is available for Android smartphones.
"The application offers parents a greater degree of control than is available on smartphones today," said Georgiana Agius, Marketing Senior Executive at Vodafone Malta. "Through the Vodafone Guardian app, parents will be able to keep children safe while allowing them to benefit from the advantages of smartphones. The smartphone revolution is enormously positive for society and transforms the way millions of people communicate, share and learn. Children and young people have an intuitive understanding of the new world of smartphone communications and the mobile internet. However, parents who are concerned about the potential risks from cyber-bullying and unsuitable content often lack the tools, support and skills to protect and support their children. The Vodafone Guardian app will empower parents and enhance their ability to share in their children's digital journey to adulthood."
The Vodafone Guardian app is mainly designed to help customers block any unwanted communication to the phone of minor children and restrict access to the internet and other features on the device including  the camera, Wi-Fi, apps, and games. It also allows parents to decide who can call and text their child. Though the Vodafone Guardian is not proposed as a solution to anti-social activities such as harassment or bullying, it is definitely a step forward in ensuring that children are using their smartphone in a safer and more responsible manner.
More information about the Vodafone Guardian app and how it can be downloaded is available on www.vodafone.com.mt.