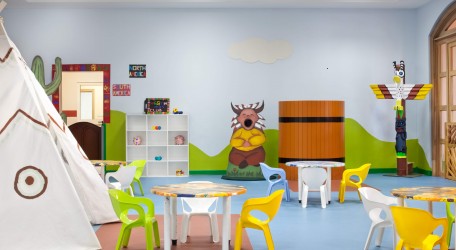 As of this week children of all ages dining at The Westin Dragonara Resort will be presented with a new menu which not only offers appetizing food but also offers healthy options. The menu was created by Executive Chef James Mifsud and his team.
The new menu is designed around one of the Westin Brand pillars 'Eat Well' and offers our little diners a vast choice of dishes ranging from healthy delicious options, such as Spaghetti in a veal and pea ragout, to the traditional children's food, such as home-made beef burgers and pizza. The new menu also features a section for infants which include a range of home-made vegetable puree as well as fresh fruit smoothie. The menu also offers healthy side dishes as well as a sweet selection to satisfy our little diners' sweet tooth!
Each menu item also features the amount of calories the dish has as well as the fat content and the carbohydrate content so that parents can rest assured that their children are eating healthy.
The new children's menu is available in all the outlets at the Westin Dragonara Resort and has been created together with Playmobil Fun Park Malta.
Ensure that your kids are eating the best possible food; visit one of our outlets to experience genuine food for adults and children alike. Contact us on 21381000 or [email protected] for further information or reservations.