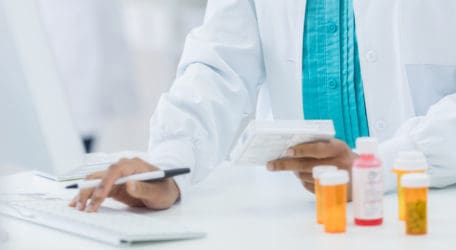 With the new Falsified Medicines Directive coming into force on 9th February 2019, Shireburn Software has launched a new module to help pharmaceutical businesses and pharmacies to automate adherence to the new directives.
The European Medical Verification System (EMVS) is an initiative to protect the European pharmaceutical supply chain from the entry of falsified medicines and enforces verification of authenticity at the point of supply of all prescription products.
Pharmacies and other local businesses involved in the sale of medicines will need to verify each product at the point of sale upon dispensing to a patient. With the help of the new EMVS software module, Shireburn's inventory and point of sale users will benefit from an automated verification process that involves scanning the barcode of each product as it is being sold, automatically validating it with the Malta Medicines Verification Organisation (MaMVO) as well as managing their stock and cash.
"Shireburn have been working for months to ensure as much automation as possible for its users in meeting the directive's obligations. The EMVS module minimises user impact, making it seamless, and integrated with the rest of Shireburn's systems, as well as being centrally managed and audited," explained John de Giorgio, Managing Director, Shireburn Software. At the point-of-sale, retailers will be able to process sales as they currently do, and the system automatically verifies and audits the authenticity with the national database, through a seamless process with minimum touch points for the user. The Shireburn system has also been developed to be resilient to network failure in the case of no internet connectivity. 
The Shireburn EMVS module is built into the Shireburn point of sale and inventory systems and is designed to ensure minimum impact on users with one scan, maximum automation and full auditing and ensures minimisation of manual work that would need to be typically done at the point of sale in the absence of an automated and integrated system such as the Shireburn EMVS module.