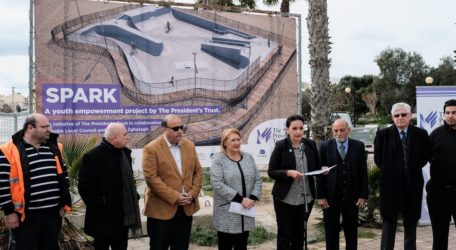 The President's Trust has invested more than €600,000 into six innovative projects and is working on three other initiatives to help vulnerable young people facing social exclusion or at risk of poverty, according to figures released to mark its third anniversary.
This amount goes over and above the €4.5 million being pumped into The Emanuele Cancer Research Foundation, Malta's first cancer research entity announced in November, which is a collaboration with the University of Malta, and the Fondazione Terzo Pilastro, Internazionale.
Set up in 2015 by President Marie-Louise Coleiro Preca, the Trust brings together renowned and experienced businessmen, academics and professionals to create collaborations that make a tangible impact to youngsters facing difficult situations.
Trust director Sarah Borda Bondin (pictured above with President Coleiro Preca) said at the moment there were nine ongoing projects and that each initiative was funded with the support of the private sector, and was well researched and costed to ensure its sustainability in making a real difference.
"The Trust does not replicate work being done by other organisations. We're making a difference by defining existing gaps — mainly in education, training and employment, empowerment, and psychosocial support — and creating a safety net for those falling through the system," Ms Borda Bondin said.
"Our sponsors are our active partners. We enter into partnerships with local and international organisations to audit each project at a planning stage to guarantee an effective, accountable process where the outcome of every initiative is measured," she said.
President Coleiro Preca, who attended the anniversary celebrations, thanked the Board of Trustees, and all the entities which worked closely with The President's Trust on its social projects. She also thanked the young people and volunteers who dedicated their time to the social projects
The Trust's scope is to add value to existing services. Funds are specifically raised for each and every initiative by bringing on board private entities and companies intent on investing in their corporate social responsibility dimension.
In one of its first projects, a partnership with Blossom Foundation, The Trust succeeded in providing counselling to 220 children attending the St Paul's Bay primary school, which  has an inordinate number of social issues that it is successfully working on addressing.
Working hand in hand with the school's administration, teachers and LSAs, two counsellors were recruited to provide the children with psycho-social support. However, they were so overwhelmed by the demand, that a third counsellor was recruited thanks to the backing of businesses investing in this initiative.
The project has proven to be such a success that apart from continuing to offer this service to the St Paul's Bay primary, the Trust has also been asked to extend the service to the Naxxar Middle School.
Another project, which has grown from the Trust's partnership with St Jean Antide Foundation is Y-Assist, which focuses on providing semi-independent, supported accommodation to  help young pregnant women and mothers aged 18 to 24 regain charge of their lives, with the technical expertise of the UK Life Charity.
Spark, meanwhile is the fruit of a partnership with the Birżebbuġa Local council and Agenzija Zgħazagħ, to build a new skate park for youngsters in the area who had nowhere to practice their sport and were endangering their lives by going on the roads. The aim is to encourage these children to become active citizens within their community.
Other projects include: an employment initiative to help disadvantaged youth with 51 participants in a year; Adopt A Family helps those at risk of poverty improve their standard of living; a scholarship programme for students from a disadvantaged socio-economic background; Programm Tbissima, a children's community centre in Marsa; and a national readathon that will also provide the tools to help visually-impaired children.
"Our reward is finally reaching the stage where we can actually implement the project that is making a real difference," Ms Borda Bondin said.