(artwork by Özlem Basman)
Pianist and aerospace engineer Leonardo Barilaro releases his single 'A Little Lunch', featuring god-level drummer Marco Minnemann.
'A Little Lunch' is a space experimental-jazz music piece for drum, piano and synth. The merge arises from an impro session by the German drummer, composer and multi-instrumentalist, with Leonardo jamming on intricate rhythmic patterns. The result is an elegant bacchanalia of sounds inspired by influences rooted in classical, jazz, EDM and progressive metal music.
Marco Minnemann has released over a dozen solo albums as drummer, multi-instrumentalist, and vocalist, and performed on over 100 studio albums with dozens of artists and groups. Marco performs and records with Paul Gilbert, Joe Satriani, Jordan Rudess, Eddie Jobson, Steven Wilson, Trey Gunn, Kreator, Necrophagist, Adrian Belew, Nena, Udo Lindenberg, Mike Keneally, Andy Partridge, FFW, Gianna Nannini, The Buddy Rich Big Band and many more. Minnemann appeared on the cover of Modern Drummer, with the magazine writing that "he has been instrumental in developing the advanced concept of complex interdependence", a drum technique allowing him to play varying patterns with each of his feet and hands. Minnemann is a member of instrumental rock power trio The Aristocrats, playing alongside Guthrie Govan and Bryan Beller.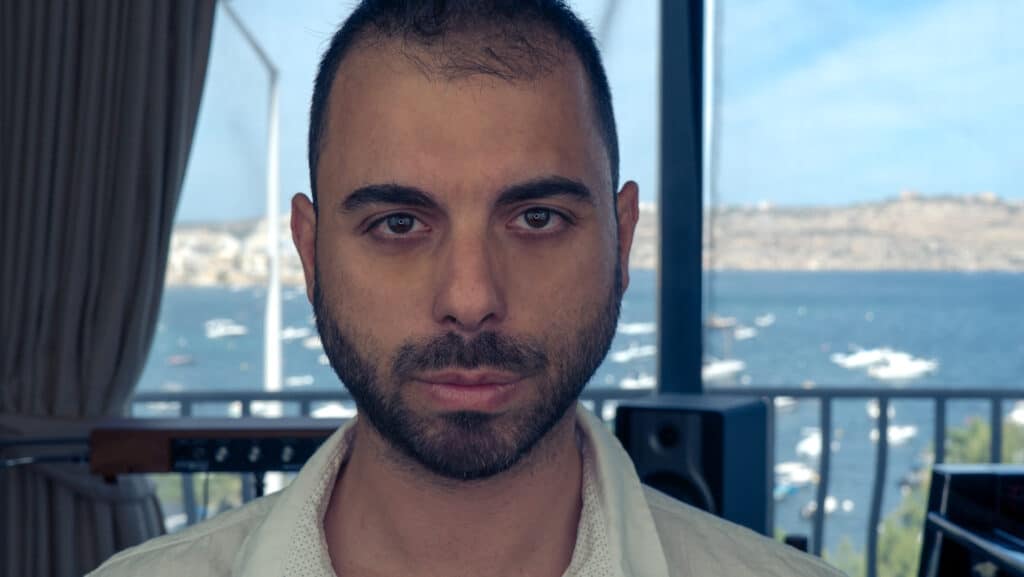 Since the start of the Covid19 pandemic Leonardo Barilaro, based in Malta, produced and released 4 EPs and 9 singles, developing his contemporary space music genre. In January Leonardo released a tribute to Anathema, in collaboration with metal queen Mariangela Demurtas (lead singer of Tristania).
The experimental single 'A Little Lunch' and its space-futuristic sound are out June 30th on Spotify and all main music digital platforms.
Distrokid link: https://distrokid.com/hyperfollow/leonardobarilaro/a-little-lunch-feat-marco-minnemann
'A Little Lunch' video: https://youtu.be/cXzoSvt-ddk
Website: www.nullodiesinenota.com
Instagram: https://www.instagram.com/nullodiesinenota/
Facebook: https://www.facebook.com/Nullodiesinenota/
YouTube: https://www.youtube.com/Nullodiesinenota