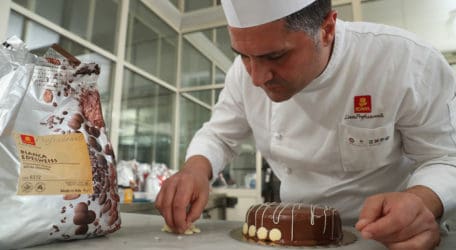 Following the recent expansion of its portfolio of confectionery brands with the takeover of Goodies Ltd, Nectar is now importing and distributing, among others, the renowned Italian chocolate brand, ICAM, a premium confectioner with over 70 years' experience. Its range consists of professional chocolate for caterers, the cioco pasticceria retail range, and the Vanini retail chocolate bars.
Bearing the 'Made in Italy' quality pledge, ICAM's Linea Professionale offers professional pastry chefs, ice-cream makers and catering concerns a complete range of chocolate that delivers high performance and intense taste in confectionery, chocolate and ice-cream products.
As the versatility of ICAM's professional chocolate lines evolved, becoming an increasingly popular preference among confectioners, ICAM also developed its cioco pasticceria retail range  consisting of melting chocolate, choc chip and cocoa powder, and designed to turn anyone into a skilled pastry chef, with gluten-free recipes everyone can enjoy.
The extensive range of Vanini retail chocolate bars, which are now already available in supermarkets and groceries, embodies the passion and virtuosity of the Agostoni-Vanini family for genuine Italian-crafted chocolate culture.
"The acquisition of these portfolios is in line with Nectar's unflinching commitment to grow its product range. The additional ICAM favourite brands will lend versatility as well as further depth and strength to our existing vast offer of confectionery goods as we continue to build our footprint as one of the leading providers of foodstuffs in Malta within both the retail and catering sector," said Roderick Abela, Nectar's Managing Director.
With more than 25 years' experience developed within the food and beverage sector, Nectar's extensive portfolio of food, beverage and confectionery products is widely stocked in all leading supermarkets, hotels, restaurants, bars, canteens, groceries, pharmacies and health shops, apart from other outlets. In recent years, ISO certified Nectar, based in Ta' Qali, won awards for equality, learning and development, performance orientation, technology, job satisfaction, and health and safety.