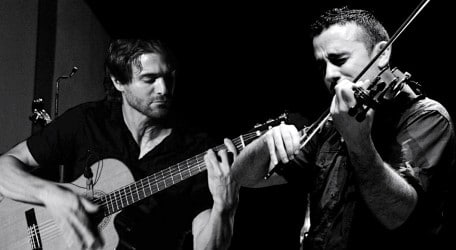 On Wednesday nights get ready to be entertained on the Terrace at Talbot & Bons, SkyParks, MIA, with live music of different genres every week.
These weekly events will run until 18 September, during which Talbot & Bons patrons will be regaled with upbeat and captivating music genres, including Latin, Bossanova, ethnic and pop music with a twist.
Among the artists and bands who have already signed up are Nadine Axisa, Rachel Fabri and Kevin Spiteri, Simon Vella and Mark Rapa, Conrad Briffa and Alwyn Borg Myatt, and the Dum Tak Band.
While these artists and bands will be performing from 8.30 p.m. until late in the evening, Talbot & Bons are also keen to encourage new talent.
According to Amy Talbot, one of the owners of Talbot & Bons: "We are happy to offer a platform for a supporting act to play between 7.30 and 8.30 p.m. each Wednesday evening.
"We are providing the sound system so if any solo acts or bands wish to fill this slot, they are welcome to contact us."
The main focus during these music events will be cocktails and wines, with a lounge area being created in front of the stage, apart from the dining area.
For more information contact Ms Talbot on [email protected] or call her on 7985-1903.