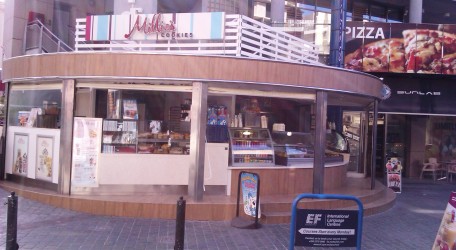 Bay Street has welcomed the refurbishment of Kebab Express and the opening of Millie's Cookies outlet at the kiosk at the entrance of the shopping, leisure and entertainment complex in St George's Bay.
The kiosk is open from 9 a.m. to 11 p.m. on weekdays and from 9 a.m. to 12.30 p.m. on weekends. The easily accessible kiosk boasts the full range of Millie's Cookies products, ice-cream and smoothies, and Kebab Express who serves freshly made kebabs, salads, sandwiches and snacks.
A Bay Street representative said: "We are delighted to witness continued investment from operators, and to welcome new brands into the complex. We believe this will further strengthen the quality and choice to Bay Street visitors as a whole."
For more information telephone 2138 4421 or go to the Bay Street Facebook page www.facebook.com/baystreetmalta.