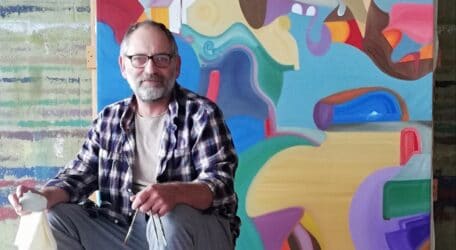 Communications and design company JPA and artist G. Luigi Rossi have announced a strategic partnership through which the artist's work will be introduced to a wider audience. In addition, JPA will develop and bring to market some of the artist's new and innovative project ideas.
Steve Cassar, JPA's CEO said: "Luigi's constant searching for newness and his way of pushing the boundaries of materials and techniques is similar to the way we celebrate and evolve as an organisation. In addition, this collaboration will give us the opportunity to explore and bring to the public's attention some of the innovative projects and product lines which Luigi has access to through his personal clients".
G. Luigi Rossi is a German artist who resides in Malta. Born in Italy in 1964, he studied Language and Humanistics at Universität zu Freiburg, Baden Wüttenberg DE and at Boulder University, Boulder Colorado U.S. He is a full-time artist and Creative Director for Art Malta, operating at Aldabra Atelier and Gallery, based in SmartCity.
He launched his first solo exhibition in Malta in February 2016 and has since then exhibited in various exhibitions internationally. Recently, G. Luigi Rossi exhibited his work in Galagan Art Museum in Chernihiv, Ukraine and presented works in Italy, Bulgaria, France, U.S. and Malta.
"I am thrilled with the diverse aspects and several possibilities of this collaboration with JPA. It's a new journey which helps me focus on my work but at the same time will allow us to develop and help commercialise some art and technology products which are being pushed by my art patrons and clients both locally and overseas," said G. Luigi Rossi when commenting on the new partnership agreement.
JPA is an integrated communications and design company that for over 40 years has been helping clients re-think their business challenges and bring solutions to life that are built around great customer experiences and drive business growth for their business.