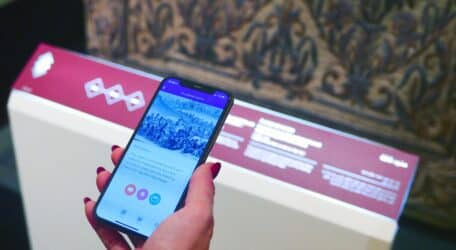 With Qatar currently hosting the FIFA World Cup until 18 December, its cultural life is also expected to get a boost. Foremost among these cultural attractions for the thousands of football fans flocking to the Gulf emirate is the privately owned Sheikh Faisal Bin Qassim Al Thani Museum, also known as the FBQ Museum.
HandsOn Systems of Mosta have provided the museum with its Museum Sense solution that combines digital collection management, visitor management and strategically placed Bluetooth beacons that enable it to track, engage and manage the visitor experience.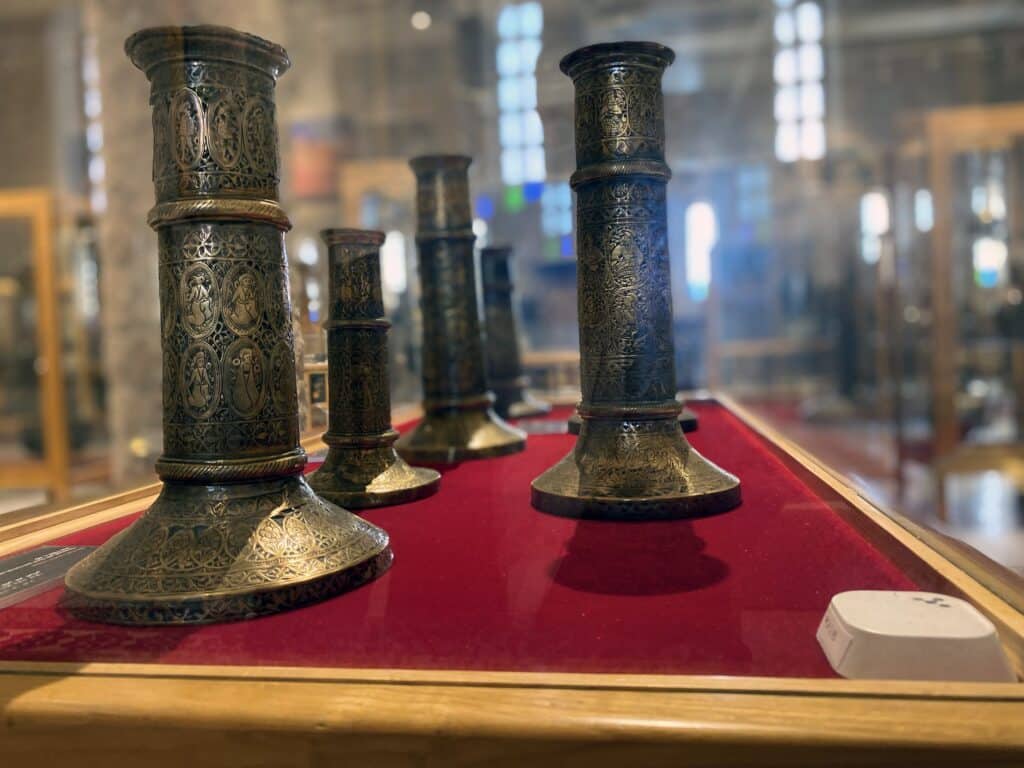 Encompassing an area of 530,000 m², the three-building museum is constructed with local stone and houses over 30,000 exhibits representing a modern version of a Cabinet of Curiosities. It displays items spanning from the Jurassic age through to the early Islamic period and up to the present day, across 12 themes: from Islamic Art to Qatar Heritage, Vehicles, Jewellery and Currency.
Opened in 1998 by Sheikh Faisal bin Qassim Al Thani himself, the museum's vision is to become an accessible place for all communities to learn, enjoy and appreciate the marvels collected by a visionary man, celebrating diversity and hospitality. It wishes to be a vibrant social and cultural centrepiece in Qatar and to serve as an educational resource for students, scholars, art enthusiasts, as well as the public.
The museum's mission is to inspire people to engage with cultural heritage by sharing stories from near and far. It strives to foster cross-cultural dialogue through exhibitions, education and public programmes, both locally and internationally. general.
HandsOn Systems were entrusted with placing some 200 Bluetooth beacons around the museum's buildings, creating a dedicated museum app and engaging content in the form of an audio commentary in Arabic and English. In this way, history comes to the visitor rather than the other way around with an immersive experience, including sound effects, which makes it more appealing to the younger generation.
According to HandsOn Systems CEO Geoffrey Farrugia, the initial contact with the FBQ Museum began when the company sponsored an exhibition, Cultures in Dialogue, with items from the museum, held at the Grand Masters' Palace in Valletta in 2018.
"We created an app for that exhibition and immediately we clicked with the museum's management," he said. "They acquired the full system from us, including museum collection management with IoT, each item being meticulously recorded and photographed, and the visitor app. This does away with awkward hand-held systems which, during Covid needed to be sterilised (and still do), and updated manually.
"Thanks to back-end software, the museum can update the content, photos, commentary, and upload new languages – eight are currently available – in the app through the Cloud. The beacons are ideal both for asset tracking and way finding, with the indoor versions having a two-year replaceable battery and the outdoor version having a three-year battery life and the ability to withstand even extreme weather."
HandsOn Systems is now promoting Museum Sense to museums in other countries, including Malta, which it has covered with its Bluetooth beacons that can be located both indoors and outdoors. The app, Explore Malta, commissioned by the Ministry for National Heritage, the Arts and Local Government, is already available.
Another project HandsOn Systems is working on is to cover an entire historical city in the province of Ascoli Piceno in the Marche region of Italy including museums, galleries and public spaces of historic significance with the system automatically showing visitors objects or places of interest nearby.