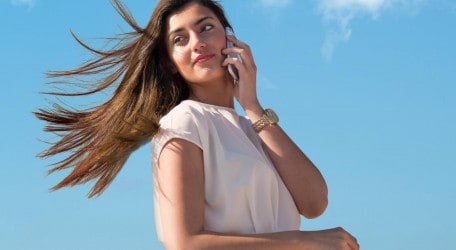 GO continues to offer the best mobile rates to Home Pack Community customers on Pay As You GO by offering data, calls, and SMS, for just €10.
Home Pack Community customers who subscribe to the GO Data mobile plan can now enjoy 1GB of 4G data, 60 minutes of calls and unlimited SMS to all numbers in Malta. With the end of roaming in the EU, GO customers can now use their 1GB of data, their calls and their SMS both in Malta and across the EU.
Additionally, for use only in Malta, customers will have a further 100 minutes of calls to other members of their Home Pack mobile community and to the fixed phone number selected by the crew leader. All this is now available for just €10 every 4 weeks, instead of €15.
The new price of €10 will immediately apply to all existing customers who are already part of a Home Pack Community. New GO customers who join a Home Pack Community together with family or friends will also be eligible for this offer.
Daniela Bagnaschi, Senior Manager – Marketing at GO, said, "GO's Home Pack has always offered customers great value across all of GO's services, including the best mobile rates. As demand for data continues to grow, we've been listening to our customers and evolving our products in order to deliver the best possible experience."
More information on GO's Home Pack Community plans and GO Data is available from www.go.com.mt/unleashed