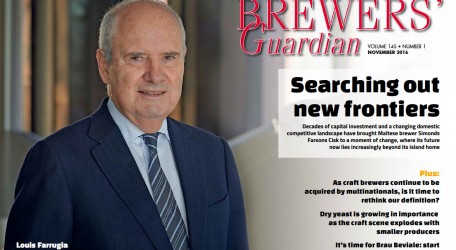 The recent inauguration of the Beer Packaging Hall at the Farsons Brewery has been featured extensively in several prestigious international publications, including Brewers' Guardian, Birra & Sound and Il Mondo della Birra.
"The inauguration of the Beer Packaging Hall was another important milestone for the Farsons Brewery as it is now possible for the Group to implement its vision of establishing itself as a regional player within the beverage sector. We are honoured to have been featured so prominently in such distinguished and global publications that can help promote our Brewery and brands further in the international sphere," said Mr Louis A. Farrugia, Chairman of the Farsons Group.
Brewers' Guardian is an international brewing industry magazine, read by industry decision makers across the globe and boasts an illustrious history. It was first published in 1871 and covered big stories from its earliest days including the scientific breakthroughs of Louis Pasteur, for example. The features cover industry concerns, such as corporate strategy, brewing, packaging, regulation, environmental and social responsibility, and brands and marketing and carry exclusive interviews with senior industry executives, reporting on frank and open discussions on industry trends and developments.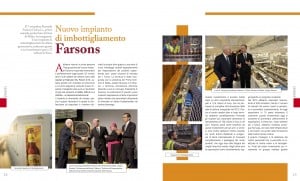 Il Mondo della Birra was founded in 1983, and is aimed at all operators within the sector: manufacturers, importers, distributors, wholesalers, agents, representatives, buyers of large retailers, specialized local operators. The culture, history, types brewing, raw materials, people and companies in the brewing industry, are the main protagonists in the magazine, which is the undisputed leader in the Italian market.
Birra & Sound was established in 2000 with the intent of being a comparison tool for local managers with tips, ideas and information in the innovative and always changing food and beverage sector. Distributed throughout Italy, the magazine aims to enhance the spread of beer culture.