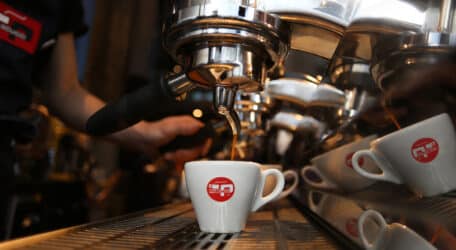 With half a dozen Caffè Pascucci outlets spread across the Inner Harbour Area, the DIZZ Group has now obtained master franchise status from the owners of the popular coffee shop franchise that started in Rimini, Italy.
As Philip Galea, Dizz Group Business Development Manager, explained, the next step is to invite existing or prospective coffee shop owners to become sub-franchisees of Caffè Pascucci.
"Dizz Group have a tried-and-tested formula with Caffè Pascucci, with outlets at Bay Street, St George's Bay; The Mall in Tigné Point, Sliema; Centerparc, Qormi; apart from on-street premises in Paceville, St Venera and Gzira."
Prospective sub-franchisees will be assisted in drawing up a business plan and, once on board, will be provided with the required shop design, layout and concept suitable for the outlet. Once this has been rolled out, staff will be trained to international standards and the owners will be assisted in the implementation and execution.
"This is a plug-and-play concept, with the Dizz Group supplying the coffee machines, coffee beans, beverages, sweets, uniforms and all packaging," Mr Galea added.
The coffee at Caffè Pascucci has been voted one of the top three coffees in Italy. The popularity of Caffè Pascucci's blends has extended to Malta, with the Maltese similarly voting its coffee one of the top locally.
Established in 2001, the Caffè Pascucci franchise has spread to 40 outlets in Italy and a total of 650 worldwide, the majority in Asia, apart from the US.