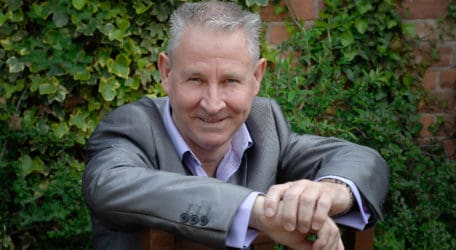 Alan Bates can help you cope
Today's lifestyles are leaving many feeling stressed out and anxious and if left untreated, these can lead to panic attacks and severe depression.
Although there has been a significant push on mental health awareness, NBC news quoted that suicides are at their highest since 2000, especially among young people. Recent suicides of celebrities like no 1 DJ Avicii 28; Chester Bedingfield of group Linkin Park 41, comedian Robin Williams 61 and celebrity chef Anthony Bourdain 61 has also made more people aware about the dangers of these very common issues.
Personalities like Brad Pitt, Prince Harry, Owen Wilson and Ryan Reynolds to mention a few, are opening up about their struggle with depression to highlight this problem and to urge people to get help.
Hypnotherapy is one way of dealing with these issues and the benefits if one is hypnotised are immediate. International hypnotist Alan Bates has nearly 40 years of experience in hypnosis. This, along with his passion for helping people, results in a significant number of successes. Unlike pills, hypnosis is just a deep state of relaxation so there are no side effects, a common worry of people who have never tried hypnotherapy before. One can opt for a private group for stress and anxiety, or a one to one private session so Alan can tailor make it to the individual's needs.
If you feel you or someone you know needs help for this and other issues, please check out www.facebook.com/alanbatesinmalta or call 79456191.