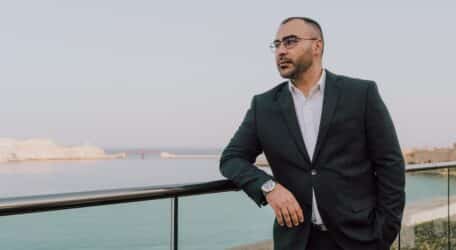 Ahmed Marwan is the new International Business Development Manager of local IT company HandsOn Systems, based at the Mosta Technopark.
Mr Marwan, who was promoted internally to his new role, has been working with HandsOn Systems since 2013, when he headed the sales to the Libyan market.
When that market was closed temporarily, he joined the Technical team as a technician in 2015 and continued working in sales, taking care of the Oman market. He was subsequently promoted to Technical Supervisor, gaining experience in all HandsOn Systems telematics devices and solutions, both installation and maintenance: the Fleet management suite, Task Master for workforce management of field workers, RFID, IoT and Aktuaris, the usage-based insurance platform.
A graduate with a B.Sc. in Economics and Management from the London School of Economics, Mr Marwan will be seeking to consolidate the business in the countries where HandsOn Systems already operates, including Italy, Ghana, Tunisia, Libya, Qatar, the United Arab Emirates, Oman, Serbia and Algeria.
While the core technology of HandsOn Systems is developed in Malta, the company is recruiting programmers in these markets to complement its product development. It is also seeking to expand its sales even through local operations, which Mr Marwan will be endeavouring to maximise.
"The only way for HandsOn Systems to continue to grow is through overseas expansion," affirmed Geoffrey Farrugia, HandsOn Systems CEO. "Thanks to Ahmed's expertise and sound practical background, we can make further inroads and also expand into new markets.
"The company is constantly investing in the internationalisation of its business and is actively seeking partners and investors to collaborate with not only in our existing markets but also in new ones beyond our current geographic target area."
Mr Marwan expressed his gratitude to HandsOn Systems for the faith placed in his capabilities to take on this new role. "This is an exciting time to be working at HandsOn Systems and I look forward to its further expansion internationally," he said.