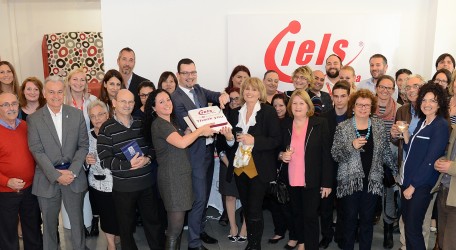 In celebration of over 10 years of continuous service, IELS Malta presented more than 20 members of staff with a commemorative Length of Service award.
General Manager Alex Lanczet personally thanked each employee for their enthusiasm, professionalism,  loyalty and dedication to the company during a special ceremony at the school in Sliema. Mr Lanczet commended the staff's high level of commitment which is a testimony to the company's investment in career development as well as its endeavours to ensure an enriching workplace environment.
The company awarded commemorative mementos during the event to all the staff who have been with IELS Malta for over 10 years. The event was attended by all IELS staff, as well as Magister Academy and Day's Inn Hotel employees who form part of the IELS Group.