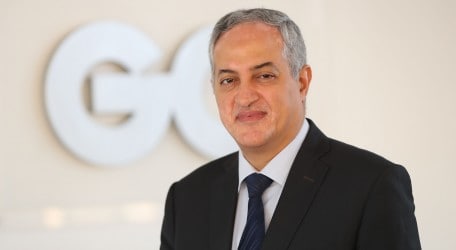 Mr Mohamed Fadhel Kraiem has been appointed Chairman at GO p.l.c., replacing Mr Nizar Bouguila, who relinquishes his post with effect from 22 November 2017.
Mr Kraiem, who is also Chairman and Chief Executive Officer of the Tunisie Telecom (TT) Group, the majority shareholder of GO p.l.c., first joined TT in July 2010 as Deputy Chief Executive Officer in charge of commercial and financial activities. In 2016 he was appointed Chief Executive Officer of Monoprix, a major retail company in Tunisia. He returned to the TT Group earlier in 2017 and also chairs a number of its subsidiaries, including Topnet, Mattel, Sotetel and Diva Sicar.
Mr Kraiem said, "GO is a great organisation that's performing well and I am very much looking forward to working with the leadership team and all the staff at the GO Group, as we continue to push forward on a number of important fronts both in Malta and in Cyprus. I would also like to thank Mr Bouguila for his service to GO and for successfully guiding the company through a challenging and exciting period of change."
A graduate with diplomas from both the prestigious Ecole Polytechnique as well as the Ecole Nationale des Télécommunications (Paris) Mr Kraiem began his career in France with CAP GEMINI Telecom Group. After four years he joined Vivendi Group where he held several senior positions: first at its subsidiary SFR as Programme Manager, then at Maroc Telecom as Chief Information Officer. In 2006, he joined INWI, the third operator in Morocco, where he was Executive Vice President in charge of IT & Network.