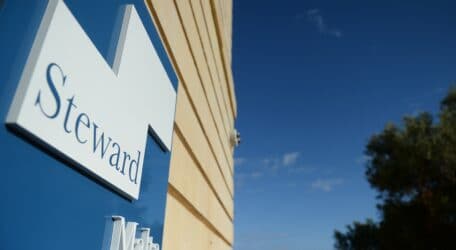 Steward Health Care Malta (SHCM or Steward Malta) denies and rejects the Government of Malta's attempts to terminate what was already a Concessionaire terminated concession. GOM´s "Control Step-in Notice and Termination Notice" have no legal basis. Contrary to statements made publicly earlier this week, the Government of Malta is legally not in a position to force its step in and is therefore not currently participating in any additional capacity within the Concession.
Steward Malta is disappointed that the Government is attempting to engage in a legal 'tit-for-tat' for purely political ends, rather than acting responsibly and professionally for the benefit of the people of Malta. Steward Malta has encouraged the Government to focus on actions rather than words; instead of making legally unsound statements to the media, Government is called on to engage in productive discussions that lead to a structured and smooth handover that benefits the continued wellbeing of our patients and staff at the hospitals.
On 16 March 2023, Steward Malta issued to the Government of Malta a notice of termination of the Concession relating to the Gozo General Hospital, Karin Grech Rehabilitation Hospital and St Luke's Hospital. This termination was based on several Non-Rectifiable Events of Default by the Government. According to the terms of the notice, the concession is deemed to be terminated on Saturday, 18 March 2023.

The Government Control Step-in Notice and Termination Notice is invalid and of no effect, and, therefore, the Government's actions to interfere with Steward Malta's rights are unlawful. Steward Malta has informed the Government that, should it persist with this behaviour, legal action will be taken, including seeking the protection of the Malta Police Force and Government will be held liable for any losses, damages or other prejudicial consequences.

Steward Malta remains committed to ensuring a smooth and orderly transition. Our concern for a protected working and hospital environment for our patients and staff is paramount, as shown for example by our early payment of staff salaries for the month of March already this week. We will continue to manage the operations of the three hospitals that form the concession until a competent and capable party is legally able to step in and manage the wellbeing of staff and patients in our place. We again encourage the Government to partner in this transition in a responsible and constructive manner.