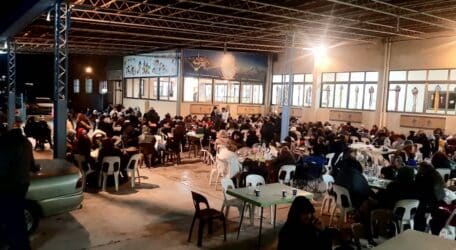 Catholic charity Aid to the Church in Need (ACN) has opened an emergency fund specifically for people in northern Syria desperate for help following a series of devastating earthquakes over the last few days. ACN is appealing for funds to support local Church partners in that particular region helping those plunged into dire need by the natural disasters.
The charity is currently in dialogue with trusted and reliable project partners with whom it has already joined forces after ISIS lost control over the region. Since then, ACN has restored or rebuilt hundreds of homes and community buildings that were vandalised or even completely destroyed by the fundamentalists during their violent persecution of Christians.
ACN will focus on supporting urgent repairs in Aleppo which will allow those currently being sheltered by the Church to return to their homes. These include repairs to heating and water systems as well as structural damage resulting from the strong earthquakes. It is estimated that more than 7,500 persons have been sleeping at night in Aleppo's churches, convents and other locations as from 7th February. Furthermore, the Mekhitarists – an Armenian-Catholic religious order – are sheltering another 2,000 persons in the school they run in Aleppo, and need more help.

Sister Annie Demerjian, who works hand in hand with ACN in Aleppo told the charity that, for many in the city, the earthquakes have been even more traumatic than the civil war. She said: "If you ask the people of Aleppo about the war they lived through, they express their feelings of pain, fear, despair about the future, loss of safety, etc. They use many different expressions to express the 12-year war, but if you ask them about the earthquake that they were exposed to, the answer is just one word – horror.
"Imagine that you are in bed at 4am, and the floor begins to shake violently. Doors open, glass shatters, the walls sway violently, and the sounds of screaming and collapsing buildings around you come from outside."
Stephen Axisa, national director of ACN (Malta) said: "Churches have been among local bodies leading the response to this latest crisis in Syria. ACN (Malta) will be concentrating its efforts to raise funds for the thousands of persons that are currently taking refuge in church buildings that withstood this natural disaster. While we appeal for urgent donations through our website and facebook page, ACN International has already been in Syria for many years and therefore has the capability and the required experience to deliver the much-needed aid where it is most needed in an effective and rapid manner."
Aid to the Church in Need (Malta) is a registered charity in Malta with V/O number 2227, based at 35/3, Mdina Road, Attard ATD 9038. For more information, contact ACN (Malta) on 2148 7818 (24/7), or https://www.acnmalta.org/donate/

About ACN
Aid to the Church in Need is a Pontifical Foundation directly under the Holy See. As a Catholic charity, ACN supports the faithful wherever they are persecuted, oppressed or in need through information, prayer, and action.
Undertaking thousands of projects every year, the charity provides emergency support for people experiencing persecution, transport for clergy and lay Church workers, Child's Bibles, media and evangelisation projects, churches, Mass stipends and other support for priests and nuns and training for seminarians.