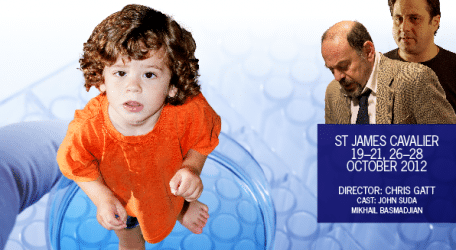 Caryl Churchill's A Number is an original work published in 2002 in London in association with the Royal Court Theatre. A Number was written when cloning was often in the news. Dolly the sheep, creation of human embryos at Advanced Cell Technology in the US, and the cloning of a kitten gave rise to controversy concerning possible human cloning.
The play begins with a father, Salter, and his son Bernard (B2) discussing the fact that the son has found out that he has been cloned. The father claims not to have known this and claims that a hospital must have stolen his cells at some point and made illegal copies of him. He talks about suing the hospital for money. The son then mentions that there were others and the father admits that the son is a clone. He says that the original son and his mother died in a car crash and that he wanted his son back so he had him cloned.
Caryl Churchill's main concerns when writing this play was the idea of self. She takes this idea of identity and challenges it with this story.  How would you feel if you were to find out that you were simply a clone then you're not a unique person, but one of many, just a number?  In this story from a subjective position, though we are privy to most of what is going on, we are always with Salter.
A number is being performed on 19, 20, 21, 26, 27, 28 October 2012
at St James Cavalier, directed by Christopher Gatt and featuring  John Suda, Mikhail Basmadjian. Produced by Unifaun Theatre.